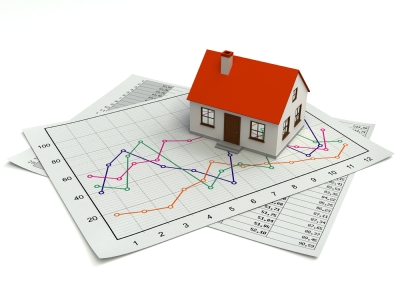 As I write we are in the fifth week of "lockdown" and fortunately, the reported numbers of Coronavirus cases and deaths is showing a decline from the peak of a week or so ago. This was all part of the Government's strategy to not overwhelm the NHS and, with additional capacity having been created (the Nightingale Hospitals), we are managing to keep our frontline services operating within capacity.
Of course, any deaths are a tragedy and the incredible work of our front-line workers has been well, and rightly, acknowledged.
We clearly have many more steps to take on the road to a new "normality" but the thoughts of Government and everyone must also now turn to a plan to relax the current restrictions and get the economy moving again. This will undoubtedly be based on scientific fact and modelling but I cannot see that it is in any way practical to continue to keep the "lockdown" where it is and wait for universal testing or a vaccine to be available.
In the property market there is clearly still demand from people wishing to move. Transaction numbers are significantly down and it is not possible to carry out physical viewings of property in most situations but, as a business, we have managed to use video technology in many cases to carry out both "virtual" viewings and valuations during this period with a number of lettings transactions on vacant properties being arranged and interest on properties for sale being generated.
Our pipeline of sales arranged is holding up well and law firms are progressing the conveyancing process and getting people ready to exchange and complete when it becomes practical to do so. Everybody may be in slightly different boats but we are all sailing on the same sea and therefore there is an acceptance that, within reason, we will just have to wait.
We have seen some tenants struggling a little with meeting rental payments but, with sensible dialogue, we have found acceptable ways forward and mutual agreements have been negotiated between landlords and tenants.
The economy is obviously suffering but, in part due to the Government's action on furloughing and supporting both businesses and individuals, the numbers of job losses have been relatively light and largely in sectors like hospitality where the roles will be recovered when restrictions are lifted.
Of course, parts of the economy are booming – public services, food, distribution, certain areas of manufacturing but others are in serious trouble and may not recover. The crisis will certainly accelerate further trends that were already in train such as a movement towards online rather than physical interaction.
Around 25% of households in the UK are effectively funded by the Government, either by pensions or the provision of Universal Credit. These households are actually better off over the last month as annual increases in payments came into force in April.
Of the remaining 75% of households, around 85% are reliant on income from employment but, as already mentioned, the Government action on furlough payments and other measures is going a long way towards achieving its goal of not seeing job losses. This is in stark contrast to previous economic and financial crises.
Before the covid-19 crisis hit, the property market was moving forwards strongly with higher transaction numbers and a feeling of confidence coming from a clear mandate for the Tory Government and a clear decision on Brexit.
If one views the economy and flow of money as a water pipe, the current lockdown has seen someone tread on the pipe and stop the flow. However, as soon as the foot comes off the pipe it will start flowing freely and potentially with greater pressure than before.
Interest rates are incredibly low and our banks have, in recent years, been "stress tested" to an incredible degree, meaning we can all have confidence that there will be no repeat of the banking collapses we had in 2008. The availability of mortgage money has tightened a little but is generally readily available and at incredibly low rates which can be fixed for a few years ahead.
There is still more demand for housing than supply which, coupled with employment levels being maintained and low interest rates, means that a pick-up in activity could be fairly rapid. The property market is built on 4 Ds – discretion, death, divorce and debt. Sadly, the latter three are likely to increase whilst the confidence needed to drive discretionary movers will be stronger, the quicker we see a relaxation in the lockdown guidelines.
May 7th will see the Government tell us what the next stage in managing the covid-19 crisis will be; whether there will be some relaxation applied to lockdown and, hopefully, some sensible timeframes applied.
As I write, we are seeing new homes developers re-open their construction sites having put in place additional safety and social distancing arrangements. I expect the Government to announce, with appropriate safety and social distancing measures being put in place, that other aspects of the property industry such as estate agency will be able to "return to work" during the May/June period.
Of course, nothing in life is without risk but the R infection rate is now around 4 times lower than at the peak a couple of weeks ago and this, coupled with the difficulty of trying to maintain lockdown discipline over a lengthy period without damage to mental health, makes me believe that a well monitored relaxation will be implemented.
Most importantly, everyone must stay safe. Beating this situation is a team game. TEAM - Together Everyone Achieves More. There is also no I in TEAM. Stay positive and stay safe. We are here to help you with any questions as always.
Yours
Darren Murphy