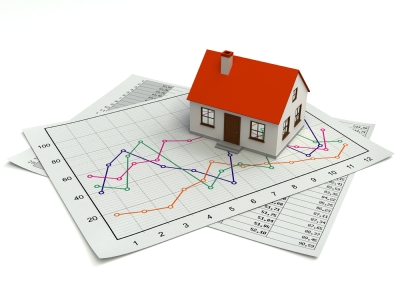 I am writing as we approach the half year at the end of June. A half year of incredible, and unprecedented, ups and downs. The year started on a wave of optimism and activity and, at the half year, is ending similarly, although the period in-between has been a roller coaster ride that has touched and affected all of us.
The covid19 pandemic has sadly claimed many lives in recent months and brought misery to many more, the effects on the economy have also been immense. Our front-line workers have all, rightly, been recognised as heroes and the property market, along with many others, largely ground to a halt during a long period of lock-down.
As I write we are seeing some positive moves in terms of relaxing restrictions and lifting the shutters from the economy. These moves are to be welcomed but it is incumbent upon all of us to ensure that we remain vigilant and go about our lives with safety uppermost in our thoughts.
The property market went "back to work" a little over a month ago and I would like to thank our staff, customers and clients for their positive response to our new ways of working which are designed to ensure that the safety of everyone is maintained whilst also getting on with helping people move home whether letting or selling, renting or buying.
Activity
As you may have seen reported in the national media, activity levels have been incredibly strong. The major property websites (Rightmove, Zoopla and OnThe Market) have all been reporting record numbers of visitors and this is translating into good levels of enquiries and transactions in both sales and lettings.
There is, undoubtedly, a high level of pent up demand from people who want to make the moves they had planned but had put "on hold" during lock-down.
Activity before the lock-down period was strong and it seems that this has picked up where it left off and, if anything, increased.
There has been some negative press about the possible direction of house prices but evidence shows that whilst some minor "adjustments" are taking place, our sales are generally being arranged within 5% of asking prices and many are being achieved at the prices marketed or even above.
Talk of major house price falls are, in our opinion, wide of the mark as the supply and demand balance remains in favour of the seller and, whilst the availability of mortgage money has tightened, for many it has never been a cheaper time to borrow.
With many retailers and schools having reopened and professional sport having returned, albeit behind closed doors, and with the hospitality sector set to resume in a limited fashion during July, confidence is now cautiously returning and everyone's well-being is hopefully improving alongside the steps towards an economic recovery.
Virtual Valuations and Virtual Viewings
One change to the way we operate that has been embraced by potential sellers and landlords and by potential buyers and tenants has been the use of video technology to provide first stage valuations and viewings, avoiding the need to physically visit a property in the first instance.
This not only makes good use of everyone's time but also ensures that the safety of everyone can be maximised.
Of course, we are carrying out physical valuation and viewing appointments (within our safety protocols) but often now after an initial "appointment" has taken place virtually.
Finally
We obviously understand and respect that many people may remain reticent of contemplating a move at the present time. However, the protocols and new ways of working we have introduced are enabling people to make the moves they desire, safely and successfully.
The market is increasingly positive and this reflects in the activity we are seeing. We are therefore confident, if you are a potential seller or landlord, of finding you the buyer or tenant you seek.
It costs nothing to talk and discuss your plans in confidence - we are here to help.
Stay alert and stay safe.
Yours

Darren Murphy