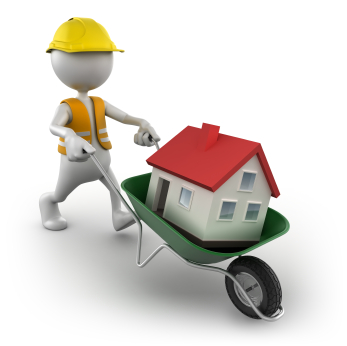 The number of new build homes starts in England was up 12% in the quarter ending September 2018, compared to both the previous three months and the same quarter last year.
Statistics from the Ministry of Housing, Communities and Local Government show an estimated 44,740 (seasonally adjusted) dwellings started to undergo construction in the quarter to September 2018.
New build completions were estimated at 41,270 (seasonally adjusted), which was the same as the previous quarter and 3% higher than a year ago.
Annual new build dwelling starts totalled 166,400 in the year to September 2018, up by 1% compared with the year to September 2017. During the same period, completions totalled 163,420, an increase of 6% compared with last year.
Completions are now 15% below their peak in the March quarter 2007 and 65 per cent above the trough in the March quarter 2013.
The government's new build dwelling figures are based on building control inspection data, submitted to the ministry by local authorities, the National House Building Council (NHBC) and other independent approved building control inspectors.
Project Etopia founder Joseph Daniels says: "A 12% annual rise in new build starts is a relatively big leap but the annual rate of building is still approximately 10,000 homes a year off the pace, with 163,420 achieved over the last 12 months.
"In short, housebuilding in England is still in the pits. Rapid progress will have to be made if the pledge for a million homes by 2020 is to be met. The manifesto target will effectively be met if Q4 witnesses a further 53,890 homes – a figure well beyond anything achieved in recent years."
Search Acumen director Andy Sommerville says: "We've found ourselves in a situation where we're on track to have built nearly 160,000 new homes in England in 2018, but supply and demand constraints mean we're in the midst of a housing crisis. The price for an average property is now nearly eight times the value of an average salary – simply, we need to be building smarter.
"So what are we doing wrong? If we are to fix this housing crisis, both public and private organisations need to use all the technology and data available to intelligently improve the planning process. We need to find out not only where we can build, but what kind of dwelling we need to build to satisfy demand – the data is there to paint a fuller picture, we just need to harness it."