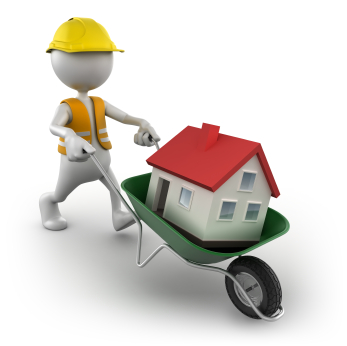 New figures released by the Ministry of Housing, Communities and Local Government have shown that 243,770 homes were created in 2019/20 - the highest amount in 33 years.
According to the annual net additional dwellings data for England, this is the seventh consecutive year that additional dwelling numbers have increased - up 1% against 2018/19.
New build home completions represent 90% of the net change, rising 3% to 220,600 against 2018/19. This is a 42% increase on 2014/15's figures. Change of use dwellings make up the second-largest component of the home's total, at 11% - totalling 26,930 homes but 8% down year-on-year.
12,348 of these changed use dwellings were created through permitted development rights, with 10,589 from office to residential, 734 from agricultural buildings, 146 from storage buildings, 47 from light industrial and 832 from other uses.
These figures come after the chancellor Rishi Sunak announced a nearly £20bn investment in its long term housing strategy as part of the government's spending review.
This will include a National Home Building Fund (NHBF) with initial funding of £7.1bn over the next four years to deliver up to 860,000 homes. It includes £2.2bn of new loan finance to support housebuilders, including funding for SMEs, modern methods of construction and delivering Help to Build for custom and self-builders.
The remaining funding mostly relates to previously announced commitments including delivery of the Brownfield Fund, announced during March's Budget for Mayoral Combined Authorities. The NHBF comprises an additional £100 million for non-Mayoral Combined Authorities in 2021/22 to aid housing delivery and regeneration.
The government also reconfirmed its £12.2 billion commitment to the Affordable Homes Programme, delivering up to 180,000 new homes for affordable homeownership and rent.
And an additional £30 million will go towards the new building safety regime, bringing funding for this up to at least £70 million in 2021/22.
And alongside the spending review, the government published its National Infrastructure Strategy, detailing how the government will deliver on its previously announced Ten Point Plan for a Green Industrial Revolution. By the early 2030s, ministers with the UK's estimated 1.7 million new heating systems being installed each year to be ready for net-zero.
Under the strategy, the government is establishing a £240 million Net Zero Hydrogen Fund, providing capital funding to support the implementation of low carbon hydrogen production in the UK.
The government is also considering a statutory target to reduce water demand using powers in the Environment Bill.
Stewart Baseley, HBF's executive chairman, said: "The numbers show the continued progress being made by the industry to deliver more homes. Homebuilders have delivered more homes seven years in a row, increasing the number of homes built by 42% in five years.
"Alongside these benefits, the industry is also creating tens of thousands of new jobs each year and boosting economies across the country. Delivering new homes generates huge investment in infrastructure and amenities in communities, benefiting both new and existing residents."