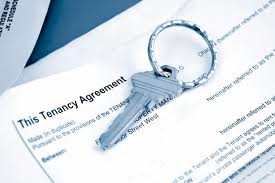 There will be more private renters than homeowners with a mortgage by 2025, NatWest senior economist Sebastian Burnside has predicted.
There are already more private renters and outright homeowners and fewer people owning with a mortgage than 10 years ago.
Burnside said: "We think it's a fairly comfortable bet that by 2025 we will have more households renting privately than owning their homes with a mortgage, which is a big cultural shift for a country like the UK and something that's being driven by those underlying demographics."
NatWest economist blames stamp duty for stalling London and SE markets
Fewer people are taking out mortgages due to the growing disparity between prices and incomes, as housebuilding has failed to keep up with population growth for decades.
Lending is stricter than before the credit crunch with regulation like the Mortgage Market Review in 2014, so more are spilling into the private rental sector who aren't eligible.
And there are more outright homeowners because the baby boomer generation are living longer than previous generations, meaning they are able to pay off their mortgages.
As the private rental sector grows Burnside said the UK needs to rethink its repossession strategy with private landlords who fail to keep up with their mortgage payments.
Currently banks are more lenient with homeowners than landlords and Burnside felt this needs to change.
He added: "As a private sector landlord if you stop paying that's a matter of months [before the property is repossessed], not years, and that's 'okay' if you're talking about people who are fleet of foot and can move easily.
"It's less obviously okay from a society perspective if you've got kids at school and ties with the community and we haven't changed the way that works since the 70s.
"It doesn't feel to me that just keeping everything the same and just carrying on is a very sustainable solution."