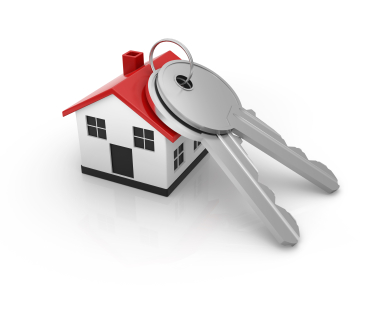 Often cited as one of the most stressful things you can do in life, moving home can sometimes feel like an overwhelming task.
And this is especially true for those who rent, with all the checks, packing, referencing and depositing that's required it is easy to miss things off the to-do list. But fear not, home management site Hoppy.co.uk has come up with an essential guide helping renters leading up to your move date.
Securing your next place
When you have found a place within your budget and location you will need to make it official. Contact the landlord or the letting agent to confirm in writing the amount of rent you are offering to pay, the length of the contract and your move-in date. Renters often forget that they don't just have to accept the rent amount at face value. If the property is in some way faulty you can offer to pay less than the initial asking price. Alternatively, you can even offer more than the asking rent if you know there is competition for the property and can afford to do so. When it comes to paying the deposit, ensure that this is stored in the government-backed tenancy protection scheme. This way, your deposit is secure and will be released upon the termination of the tenancy and when both tenant and landlord have reached an agreement.
Preparing for the big day
Before moving in, landlords may request a set of references to verify your eligibility as a good tenant. This can either ask for a reference from a previous landlord or your current employer. Some prospective tenants may be asked for 3 months of recent bank statements. If these cannot be provided, you are able to provide up to two guarantors who will be responsible for covering the rent and any costs if you fail to do so.
Check your new digs
Renters may not be aware of new legislation that gives greater power to tenants from the 19th March. The Fitness for Human Habitation Act 2018 means that landlords are responsible for fixing any issues to do with repair, damp, ventilation and mould and many more issues. On the day of moving, it is crucial to take photo evidence of the condition of the room as well as a full inventory of the room. This is held as evidence if a dispute is ever made about the room and should help you to evaluate whether the room has deteriorated over the time of your tenancy.
The new law has been installed to protect tenants but ensure that you calmly request the situation be fixed by your landlord before you take any further action. When it comes down to aesthetic tasks such as painting and decorating, each landlord will have different guidelines about what can be done to the property and what they will cover. However, if do find yourself in need of a tradesperson it is vital that you book a trusted service. Luckily Hoppy have teamed up with Rated People in order to find a reliable tradesperson to help with the tasks at hand. Make sure you book as early as possible to ensure that they will be available on the day and time you need.
Time to settle
A new home is a great opportunity to take control of your utility bills. Using sites such as Hoppy.co.uk, consumers should search and swap for the best deals in their new local area. By switching to a cheaper supplier at a new home, customers can save money when moving. Consumers are also encouraged to remain vigilant regarding their suppliers even after moving. Ensure that you are comparing and switching to the best deals even after you are fully settled in to avoid the trap of consumer loyalty and continue to make savings.
What if it falls through?
With uncertain times ahead many moving home soon may find themselves in a complicated space where either tenant or landlord cannot complete the move. If you for whatever reason cannot move away, be honest with your landlord and explain the situation, many landlords will be understanding and may be able to work a situation out with you. If your future landlord is at fault, and the move cannot be completed, ensure that your deposit is returned to you and that you speak with your current landlord to guarantee a roof over your head. Communication is key and keeping all parties in the loop will help to ensure the situation is resolved for all parties.