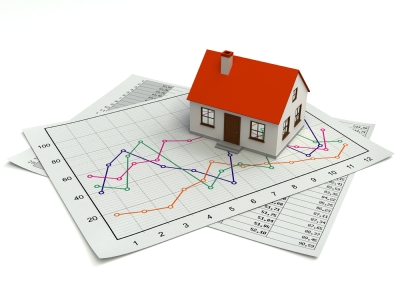 Annual house price growth was down to 2.8% in December, according to the latest Nationwide house price index, driven by a fourth consecutive monthly decline.
"We expect 2023 to be characterised by a slower property market"
All regions recorded a slowdown in annual price growth in the final quarter of the year, with East Anglia the strongest performing region in 2022 and Scotland the weakest.
However, the gap between the weakest and strongest regions was the smallest since Nationwide's regional indices began in 1974.
Commenting on the figures, Robert Gardner, Nationwide's Chief Economist, said:
"December saw a further sharp slowdown in annual house price growth to 2.8%, from 4.4% in November. Prices fell by 0.1% month-on-month – a much smaller decline than in the previous couple of months. However, December also marked the fourth consecutive monthly price fall - the worst run since 2008, which left prices 2.5% lower than their August peak (after taking account of seasonal effects)."
"While financial market conditions have settled, mortgage rates are taking longer to normalise and activity in the housing market has shown few signs of recovery."
"It will be hard for the market to regain much momentum in the near term as economic headwinds strengthen, with real earnings set to fall further and the labour market widely projected to weaken as the economy shrinks."