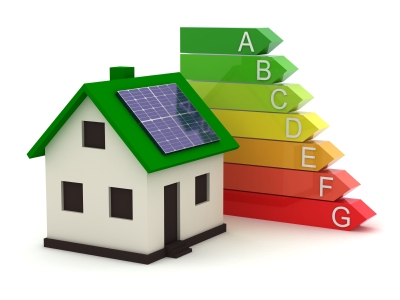 Nationwide Building Society is launching a home energy efficiency tool.
Built with support from Energy Saving Trust, the tool will be available to all homeowners, regardless of whether they are a Nationwide customer or not.
It comes as the Nationwide launches its 0% Green Additional Borrowing products via brokers and the building society's mortgage advisers.
It will enable up to 5,000 households with a Nationwide mortgage to borrow between £5,000 and £15,000 up to a maximum of 90% LTV across a two or five-year product term.
Nationwide's 0% Green Additional Borrowing must all be used to fund non-structural, energy-efficient home improvements, such as solar panels, air source heat pump, window upgrades, boiler upgrades, cavity wall insulation, loft insulation or an electric car charging point.
Members can use any local or national contractor or supplier for the work.
The energy efficiency tool will outline cost, energy or carbon savings that can be made over the long term and potential home improvements that can be made based on a customer's individual budget.
It will provide a realistic view of what is needed to improve a specific property.
To get the required level of detail, the tool will ask homeowners simple questions about their home and their energy bills and use the information provided to generate an energy profile.
This will then provide a view of what actions could be taken to save money and make their home warmer and more comfortable, highlighting the potential costs and impact on the energy efficiency of the property and its EPC rating.
Nationwide director Henry Jordan comments: "Our research tells us that people want to make green home improvements to lower their energy bills and make their property more energy efficient. But they need support. That is why we're launch launching both this new home energy efficiency tool and our zero per cent Green Additional Borrowing.