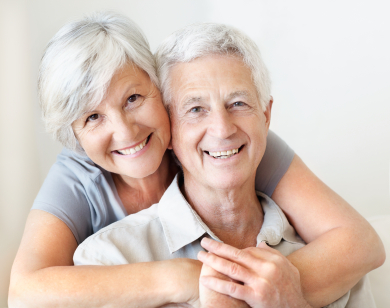 The latest research from OneFamily has has shown that around a fifth of over 50s are planning to draw income from their property to help fund retirement.
According to the report, house prices have risen by over 300% in the last 25 years and the average homeowner over 50 now owns a home worth over £225,000. The UK's over 50s now own an estimated £2.3 trillion of the nation's total £4 trillion property wealth.
OneFamily found that while 15% of retirees currently use property to contribute towards their income, this is set to increase to 22% over the next decade.
When surveyed, the most common ways over 50s plan to use property to fund their retirement include a buy-to-let investment, which will account for 33% of the retirement income for those planning to do it. 1.8 million properties will be sold as over 50s downsize, accounting for 28% of the retirement income for those planning to do it. And the UK's over 50s will access an estimated £37 billion by taking out lifetime mortgages, according to OneFamily internal data.
On average, a lifetime mortgage is taken out for just over £90,000 and over 50s estimate it will account for 28% of their retirement income.
Over a quarter (26%) of over 50s who have or plan to use property to fund their retirement say that property investments are more reliable than pensions, 27% say their property is worth more for their retirement than their pension, and 15% say pensions simply can't be relied upon.
Despite the number of over 50s planning to use property to fund their retirement, the research revealed that many people may not have fully explored the options available to them when planning their finances for retirement.
Only 37% of over 50s have or plan to consult professional financial advice, but of those who have, the vast majority (84%) felt it was useful or essential to their financial planning, particularly when it came to considering different products.
Nici Audhlam-Gardiner, managing director of OneFamily Lifetime Mortgages, commented: "It's clear from the research that homeowners are seeing their property as a cash cow to fund their retirement, and with the dramatic house price rises we have seen, investing in property seems like a wise option. This is particularly true as we see income from pensions, both state and otherwise, beginning to decrease.
Those not taking advice may often not realise that as well as downsizing there are other options to fund your later years, whilst saying in your forever home."