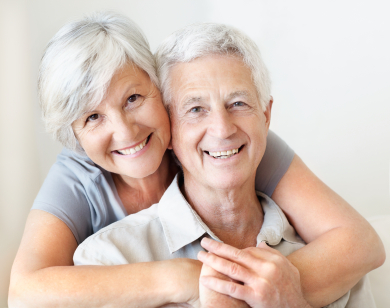 SunLife have released the results from a new survey revealing that almost half of homeowners over 55 would downsize to release cash to pay for foreign holidays.
The firm polled 1,000 homeowners and asked if they had to choose between staying in their family home but never holidaying away from the UK again, or downsizing and using the cash to go on foreign holidays - 44% said they would downsize.
However, this suggests that 56% are not prepared to give up their family home. And it seems the older we get, the more attached we are to our homes. In the 65-80 age group, 62% said they would never go on holiday abroad again if it meant they could continue to live in their current home. IN the 55-64 age group it was an even 50/50 split.
Women are slightly more attached to their homes than men, with 57% saying they'd sacrifice foreign holidays compared to 56% of men.
Another factor that makes a big difference is grandchildren – 58% of those with grandchildren wanted to stay in their family home even if it meant no more foreign holidays, compared to 45% of those without.
Also, when asked 'if money wasn't an issue and you could live anywhere in the world, where would you live' over 55s with grandchildren were the only group where the majority would choose to 'stay put' with 52% saying they would stay where they were, compared to just 35% of those without grandkids.
Simon Stanney, equity release director at SunLife said: "Our Home Sentiment research shows that foreign holidays are clearly very important to over 55s, with 44% prepared to downsize in order to be able to go on holiday abroad.
But equally, we can see people are really tied to their homes because even when money isn't an issue, many would choose to stay where they are. It is clearly a tough choice, but maybe it is one over 55s don't have to make. Equity release allows homeowners over 55 to release some of the value from their home without having to move. The money released can be spent on anything they like – including holidays."