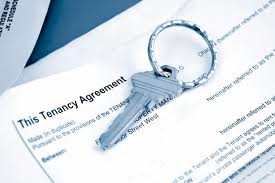 Newly released data from specialist BTL mortgage broker, Mortgage for Business, reveals that there are still 42 lenders in the BTL market, even at the peak of the covid-19 epidemic.
According to figures, at the zenith of the spring's Boris Bounce, there were 49 lenders in the BTL marketplace. But with only seven lenders no longer taking remortgage applications from landlords, the number still willing to lend to property investors has fallen by just 14%.
Steve Olejnik, managing director of Mortgages for Business, said: "While HSBC has recently announced it is no longer able to accept applications for buy-to-let mortgages, other lenders are out there. We've seen lenders like Together Money and Vida Homeloans temporarily pull out of the market – but more than 85 per cent of the lenders that landlords rely on are still trying to do their bit – as are we. Four of the lenders that initially withdrew their BTL mortgages – Santander, Clydesdale, Precise Mortgages, and Kent Reliance – are now lending again. There is no need for landlords to panic! Yes, landlords looking to remortgage have fewer options. But they still have plenty."
Saffron Building Society withdrew from the market before the outbreak in March – for non-covid-19 reasons – and have indicated their intention to return to market 'later in the year'.
Lenders that stopped lending to landlords since the outbreak – and remain withdrawn from the BTL market – include HSBC; Foundation Home Loans; Together Money; Vida Home Loans; Platform Home Loans; State Bank of India; and Furness Building Society.
Olejnik says: "Lots of lenders have cut down the sorts of landlords that they will lend to. They're pulling product ranges, tighten lending criteria, and increasing margins. But different lenders are derisking against different kinds of landlord borrowers. So, while some lenders are no longer lending to first-time landlords, there are still lenders who are. A huge number of 80% LTV five-year fixed rate BTL products have been pulled from the market – about 90% of them. But not all. A good broker will be able to find you a competitive deal because those deals are still out there, for now. My advice to landlords looking to remortgage is act sooner, rather than later. You may have to answer a few more questions when you're applying for a remortgage that you would have had to last month – but a broker will still be able to find you a deal. That's how to get through this."
Olejnik added: "With valuers banned from visiting homes, landlords are finding remortgaging harder than it was. But there are lenders offering mortgages using automated valuations, rather than physical valuations, and a lot of our landlord clients are taking advantage of this. The landlord community is benefitting from Shawbrook and Paragon, in particular, who are using virtual valuations for loans against standard properties up to 75% of loan to value. They're being very helpful.
"Even lenders who require a physical valuation at a higher LTV are generally processing landlords' remortgage applications as normal – but moving the valuation part of the application to the very end. A significant percentage of our landlord clients are happy to do this. They're content to sit back and wait out the lockdown and get a physical valuation done."