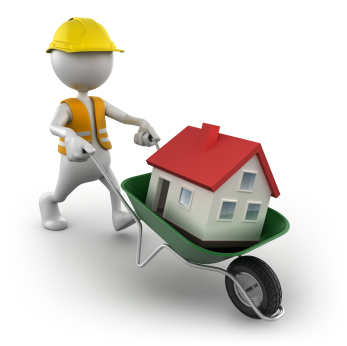 The latest government figures have revealed that housing stock net additions rose to 241,130 in 2018/19, representing a 93% increase over the past six years including close to 214,000 new build completions
The Home Builders Federation noted the substantial increase – the highest number since the 1980s - from a low of just over 124,000 in 2013/14, "providing a huge social and economic boost". The latest numbers are a 9% increase on 2017/18's figures.
HBF said: "They show that the unprecedented increase in housing supply of recent years has continued despite the ongoing political and economic uncertainties." with more than 1 million homes being added to the housing stock over the past five years.
The figures come as HBF and Glenigan release their latest Housing Pipeline report, which indicates that, "assuming a level of stability" these increases will continue, HBF said. It pointed to the report, revealing that almost 380,000 planning permissions were granted in England in the year to June.
HBF commented: "These permissions, that in the main will be built over the next three or four years once processed by the planning system, demonstrate the commitment of the housebuilding industry to delivering the government's housing targets by maintaining record levels of investment in skilled workers and new sites for future development."
With the looming general election, HBF urged politicians on all sides to focus on housing policies to boost both demand and supply, "such that they enable the challenging target to be met".
Stewart Baseley, HBF's executive chairman, said: "[These] numbers show the huge progress made by the industry as we look to meet the country's housing need. Alongside much needed homes, the increases are boosting local economies up and down the country, creating tens of thousands of new jobs and delivering much needed investment in infrastructure.
We need politicians to continue to work with us and develop policies that enable further increases to be delivered. We need to see policies that ensure buyers can buy and that enough land comes forward in the right places quickly and efficiently.
We also need to see more support for SME builders and specialist providers to ensure the supply base continues to grow. The industry is absolutely committed to delivering the high quality, environmentally friendly homes that people across the country's communities need."