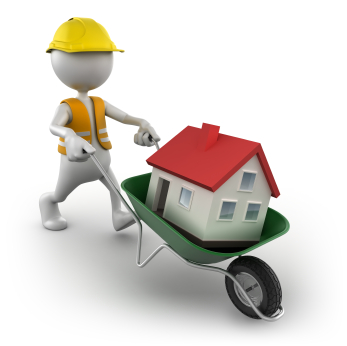 The latest figures released by NHBC have revealed that during Q1, 36,863 new homes were registered, with those for the private sector climbing 10% to 26,985 against Q1 2020.
NHBC said: "With a slump in registrations in Q2 2020 as a result of lockdown restrictions, followed by a strong recovery in Q3 and Q4, the latest figures show that the sector has bounced back."
Meanwhile, new home completions in Q1 2021 rose 4% to 33,074.
Registrations for detached and semi-detached houses in the period were up 18% and 30% respectively against Q1 2020. Those for apartments fell 21% in a reflection of people's changing preferences as a result of the pandemic, NHBC indicated, with the effects accelerating a desire for more home-based working.
Nine out of 12 UK regions reported a rise in registrations during the first three months of this year against 2020. The highest rises were seen in North East England (+61%) the East (+42%) and South West (+31%). But London saw a 29% fall in registrations against Q1 2020, with West Midlands and Wales also seeing notable falls at -21% and -14% respectively.
However, Steve Wood, NHBC's CEO, said the decline in apartment registrations was a "short term phenomenon". With UK housing remaining an attractive asset class, "I think young people will return to cities and we'll see a return to growth." He added that "time will tell" how swift the recovery in apartment registrations would be.
He also noted the private sector's "strong forward sales," driven by changes to the Help to Buy initiative and stamp duty holiday.
Wood adds: "It is encouraging to see that new home registrations at the start of 2021 have overtaken registrations from the same time last year. Demand for detached and semi-detached houses has increased significantly during the pandemic, which has accelerated the longer-term trend to more home-based working.
"Increased new home registrations reflect growing confidence amongst builders, most of whom are forward sold through the summer. Allied to continued investment in Build to Rent, this suggests a strong outlook for the new-build sector in the year ahead."