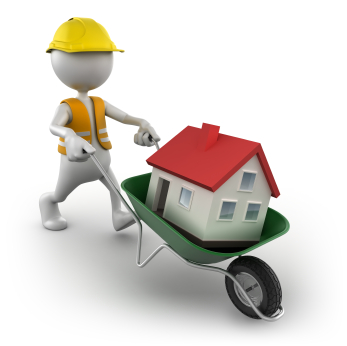 The number of new homes registered to be built tumbled 40% to 27,673 in the first three months of the year compared to 12 months ago, data from the National House Building Council shows, with worse figures for private sector building.
Housebuilding firms posted 17,953 registrations in the period, a 49% fall in new homes, says the body, which provides insurance for new properties.
The rental and affordable sector performed better seeing an 11% drop in the same period to 9,720 homes.
It says: "There is evidence that some developments, initially earmarked for private sale have been block sold to housing associations and other providers indicating a shift towards affordability."
The devolved nations saw some of the most significant falls in the quarter, as did the South East and London.
Wales saw a 58% fall in registrations and Scotland a 42% fall, while in London and the South East volumes declined by 50% and 55%, respectively.
However, the body points out that "there are some early signs of a potential return of confidence" in the first quarter, with 11,928 new home registrations in March compared to 8,005 in January and 7,740 in February.
There has been a 7% rise in new home registrations over the last 12 months, the highest annual volume since 2008.
It also says the fall in new home completions was less steep, coming in at 7% down on a year ago, "as builders focus on finishing projects already in the pipeline".
National House Building Council chief executive Steve Wood says: "Emerging from the economic shocks of 2022 and getting to grips with a demanding regulatory environment, the data indicates house builders are taking stock, planning their output carefully and matching it to expected demand.
"While output may have slowed, building at a more controlled rate helps drive quality, which ultimately leads to better outcomes for the consumer."
The data also shows that the number of detached houses being built has halved in the quarter to 8,041 compared to last year, with terraced homes and apartments representing a larger part of the market.
Wood adds: "Emerging from the pandemic we saw record numbers of registrations for detached homes, but now with pressures on family finances it is no surprise that the present focus has shifted towards affordable homes in both the private and rental sectors."