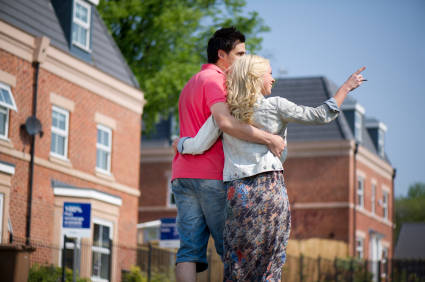 The number of people getting on the UK property ladder is at its highest level since 2007, according to the Yorkshire Building Society.
First-time buyer numbers reached 170,080 in the first half of 2019, a 3% rise on the same period in 2018.
The research shows that the number of people purchasing their first home has increased by 136% over the last 10 years.
The number of new buyers is only 6% below pre-crisis levels, YBS adds.
The lender adds that FTBs now make up 52% of all UK homes bought with a mortgage. This represents the highest market share since 1995.
Looking at the average price of an FTB home, it has increased from £167,091 in 2007, to £236,089 in the first half of 2019 – a 41% rise. London saw the largest rise in property value in the same time frame, increasing by 55%.
Furthermore, the data shows that the average 25-year term has declined in popularity between 2007 and 2019, dropping from 48 per cent on borrowers selecting this term to 22%.
Yorkshire Building Society strategic economist Nitesh Patel says: "Whilst the current economic and political landscape is less than certain, these figures show an increasing confidence to get on to the house ladder with FTB numbers close to their pre-crash levels.
"This is partly to do with a strong jobs market, with record numbers in full-time employment and resurgence in real earnings growth.
"Another factor is a highly competitive mortgage market is helping to keep borrowing costs at very low levels. Schemes such as Help to Buy and stamp duty relief have provided support to this market and intergenerational financial assistance has also enabled more people to purchase their first home.