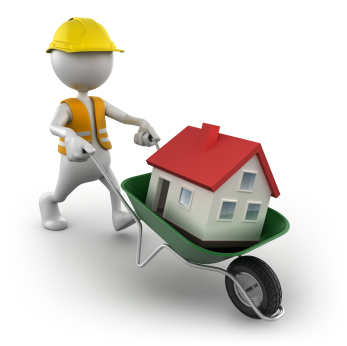 The number of homes rose by 222,000 in the year to April, the latest estimates from the Ministry of Housing, Communities and Local Government show.
The increase took the number of homes in England to 24.2 million, with the number of new properties as a percentage of existing stock reaching a 10-year high of 0.93 per cent.
However critics argue building volumes are still a long way short of what is necessary to solve the housing crisis.
Of the total housing stock,15.3 million homes were owner occupied, 4.8 million were privately rented and 4 million were social housing.
The data also reveals a 4.7 per cent increase in the number of empty properties to 634,453.
Modular homes developer Project Etopia's founder Joseph Daniels says that welcome as the increase is, the government is a long way from meeting its house building pledges made in the last election.
He says: "That manifesto commitment equated to nearly 200,000 new homes a year, though there remains a question mark over whether the Tory pledge related to the building of new homes or just the delivery of new stock, which can include the creation of new homes through other means including change of use.
"However, even if the government was to argue all additional dwellings count towards the manifesto commitment, the rate of progress is still too sluggish to render its commitment for a further 500,000 homes by 2022 a safe bet."
National Federation of Builders head of housing and planning policy Rico Wojtulewicz says: "For the second year running, the Government is 80,000 homes short of meeting their ambition of 300,000 new homes every year.
"Next year it will need to more than double the current output to meet its target.
"Local authorities have a big part to play in that failure because they grant planning permissions and allocate sites for housing in their local plans.
"Yet they continue to ignore builders delivering small sites of up to 50 units and remain obsessed with large controversial sites that can take decades to deliver.
"The housing crisis can only be solved by house builders, so it's time local government stopped making excuses and let builders build."