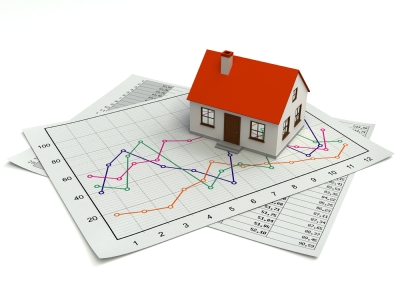 The latest figures released by the government on UK house prices, albeit slightly historic but arguably the most accurate housing market survey data, have revealed that average UK house prices increased by 10.3% in the year to November 2022, down from 12.4% in October 2022.
ONS figures show that the average UK house price was £295,000 in November 2022 - £28,000 higher than this time last year but a slight decrease from last month's record high of £296,000.
Average house prices increased over the year to £315,000 (10.9%) in England, to £220,000 in Wales (10.7%), to £191,000 in Scotland (5.5%) and to £176,000 in Northern Ireland (10.7%).
Scotland's annual house price inflation has generally been slowing since April 2022, reaching 5.5% in the year to November 2022, down from 14.2% in the year to April 2022.
The North West saw the highest annual percentage change in the year to November 2022 (13.5%), while London saw the lowest (6.3%) of all English regions.
Nathan Emerson, CEO of Propertymark, comments: "In November, our agents reported a market that was on the cusp of seeing purchasing power handed back to buyers which was a trend we hadn't seen in months.
"Interestingly, estate agents in London are reporting buyers agreeing on sales at under the asking price, however, agents in the North West are seeing properties sell for asking price very quickly after being marketed, sometimes in a matter of days.
"Buyers are looking for more affordable properties, if sellers are realistic with their pricing, there are plenty of serious buyers out there that will move quickly."