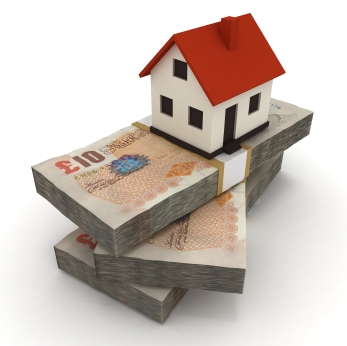 According to the latest survey from Crowdfunding property service, UOWN, charity may begin at home, but not when it comes to the 'Bank of Mum and Dad', as over 25% of British parents admit they would charge interest on a home loan to their children.
The survey of 2,500 parents in Britain found that of the 25.6% who would charge interest, the average Bank of Mum and Dad interest rate in the UK is a staggering 4.3% - much higher than high street rates.
The Greater London branch of 'Bank of Mum & Dad' charges the highest rates at an average of 4.78%.
On the other end of the affordability scale, the most competitive interest rates in England, (or the most open-handed parents), can be found in the North East, where the average interest rate stands at 3.66%.
On a UK-wide level, UOWN's survey revealed that the Scottish Bank of Mum & Dad is the most expensive lender, charging 4.77%, while the English Bank of Mum and Dad offers the most competitive interest rates of 4.12%.
Although over a quarter of parents would charge interest on a home loan to their children, over half of borrowers (50.4%) said they would prefer to borrow money from their family than a bank.
This is despite a fifth of people who have loaned money to a family member saying the relationship has soured as a result.
Shaan Ahmed, founder at UOWN, commented: "Whilst the bank of Mum and Dad does have some of the highest interest rate payments out there, it may be the only piece of finance that you can get - all the other banks want to know your income, your assets, whereas for the Bank of Mum and Dad just the simple fact you need a helping hand, which they can lend, is enough (having the same DNA also helps!).
Millennials today are facing pressures that haven't been seen before, so it's no surprise that parents want to help their children onto the property ladder. Ultimately the 'Bank of Mum ans Dad' is a testament to parents' generosity and love across the country, but we need to bear in mind that parents face financial pressures just like everyone else, and therefore need a return on their investments. It's advisable to establish at the outset whether the money being given out is a gift or a loan, and it's also sensible to reach out for impartial advice that will help your family find the most suitable arrangement."