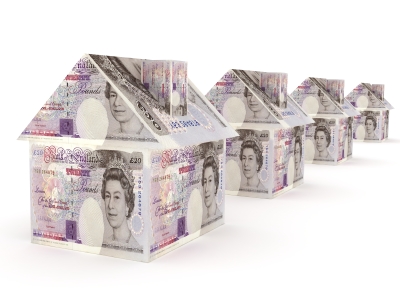 New data and analysis from Key Retirement has revealed that retired homeowners have earned £3,500 a month from their houses in the three months to the end of August as their total property wealth hit a new record high of £1.101 trillion.
More than £47.2 billion has been added to the property wealth of the UK's over-65 homeowners over the three months as the property market recovered across all regions.
The value of property investment is underlined by Key's index - since the group started analysing over-65s housing wealth in 2010 retired homeowners have seen growth of 41% or £321 billion which is worth around £68,500 on average for every over-65 homeowner. Owning a home has been worth around £9,800 a year for over-65s.
Key's Pensioner Property Equity Index shows the biggest individual gains were in London where over-65s in London made nearly £17,000 each from their properties but pensioners in East Anglia, Scotland, the South West and the North East also saw double-digit gains.
The strength of the housing market means property wealth is making a major contribution to retirement standards of living as the equity release market expands. Average equity release customers** are cashing in £70,625 of property wealth and nearly £114,000 in London and £82,000 in the South East.
Dean Mirfin, Chief Product Officer at Key Retirement said: "The strength of the housing market over the three months has significantly boosted property wealth for pensioners making as much as £3,500 a month. Prices may not continue to grow as fast but pensioners who have paid off mortgages can still rely on tax-free returns no matter what happens in the short and medium term. The average homeowner is releasing through equity release the equivalent of the gains made since 2010 and property wealth is having a dramatic effect on the standards of retirement living for many thousands across the UK."