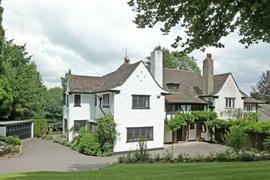 The latest market analysis from Zoopla has revealed that the budget has fuelled a spike in buyer demand for property compared to the four-year average, with buyers focusing on larger homes.
According to the data, the Chancellor's announcement of a stamp duty holiday extension and 95% mortgage guarantees created a 24% spike in buyer demand in England and Northern Ireland the days following the Budget, as more first-time buyers and movers entered the market.
Zoopla says that average buyer demand levels since the start of this year are running 13% higher than average levels across the whole of 2020.
The largest post-budget bounce in demand was for three-bed houses - this type of home is attracting the largest levels of demand across the country. However, there was a noticeable spike in demand for one and two-bedroom flats in London and the South East after the Chancellor's announcements, signalling increased buying intent among first-time buyers and those looking to take advantage of the tapered stamp duty holiday.
While there was a slight post-budget rise in supply, overall supply levels remain deeply constrained, with total supply this year down 13% vs the 2020 average.
As lockdowns ease and vaccinations continue to be rolled out, Zoopla say that they expect more pent-up supply to come back to the market as vendors feel more comfortable opening their homes for viewing, albeit with the usual seasonal Easter dip.
Increasing activity levels among first-time buyers, especially as they take advantage of more 95% mortgages from April 1st, will keep pressure on the demand/supply imbalance, however, as these buyers have no properties to sell.
Annual UK house price inflation +4.1%
Zoopla says that house prices climbed by 0.5% in between December and February, taking the annual rate of growth to 4.1% - down from 4.4% the growth seen in January, but marks the fourth consecutive month price growth has been above 4%, matching levels last seen in summer 2017. Price growth ranges from 5.7% in Wales and 5.3% in the North West of England to London, trailing with 2.3% growth.
Meanwhile, Liverpool and Manchester continue to show the strongest levels of annual house price growth at a city level, at 6.6% and 6.4% respectively, while prices in Aberdeen are down 1.3% on the year.
Gráinne Gilmore, Head of Research, Zoopla, commented: "The search for space is driving continued demand for family homes, which means prices for houses are rising faster than flats, and houses are also selling more quickly.
"The prospects for the housing market over the next year have improved on the back of Budget. The continued search for space, the stamp duty extension and mortgage guarantees will support activity levels and headline house price growth up to the end of Q2 2021.
"Yet the pathway out of the lockdown, and the route to a full re-opening of the economy and unwinding of support measures, is unlikely to be simple or smooth.
"We still expect house price growth to moderate later in the year, but overall transactions are set to benefit from an additional boost following the stamp duty extension and tapering."