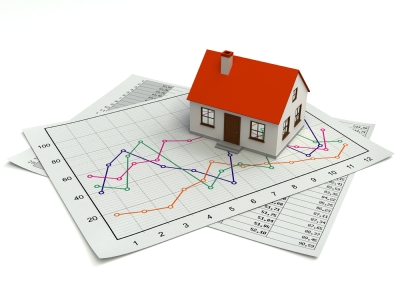 Despite rumours of a prime market slowdown, over the past five years Private Finance's analysis suggests an overall trend of growth, with increases in the number of £1 million+ property transactions every year except 2018. Transactions in the £5 million+ price bracket have been more volatile but have held above 320 for the past five years.
Average UK house prices up by 189% since 1999
The exponential growth in prime property transactions over the past 20 years is largely due to rapidly increasing house prices over this period.
The average UK house price was just £80,443 in 1999, compared to £232,710 in July 2019; a 189% increase in nominal terms.
The top five most expensive areas in the UK have remained broadly unchanged, with Kensington and Chelsea retaining the top spot in both 1999 and 2019 – though average house prices for each area have undergone significant changes. In Kensington and Chelsea, for example, the average house price has risen from £309,698 to £1,295,861 – a percentage increase of 318%.
Mortgage rates plummet as borrowers benefit from low-interest environment
Though the property market has become undoubtedly more expensive in the past 20 years, average mortgage rates have become far more affordable.
For example, the average two-year fixed rate at 75% loan-to-value (LTV) in 1999 was 6.19% – today, this rate is now as low as 1.64%. Similarly, a five-year fixed deal at 75% LTV is now just 1.92%, compared to 6.64% in 1999.
This makes the cost of servicing a prime property mortgage more manageable. A homebuyer purchasing a £1 million home with a 25% deposit would pay £4,920 per month if on a two-year fixed mortgage deal in 1999. Today, the same monthly payment would fall to £3,049 – a saving of almost £2,000.
Simon Checkley, Managing Director, Private Finance comments: "In the 20 years since Private Finance was founded, the housing market has undergone a radical transformation, with average house prices in particular almost unrecognisable. Transactions of houses in higher price brackets has soared in accordance with rising prices, creating a much bigger and more complex prime market.
Though activity in the housing market this year has been subdued, the prime market remains supported by years of consistent growth. Less activity is to be expected given the ongoing political and economic uncertainty affecting the country, which has impacted the number of prime transactions in the capital in particular.
However, once Brexit has reached its conclusion, we anticipate a rush of pent-up demand as the spectre of uncertainty is at least somewhat removed. Recent price falls will make UK prime property an attractive prospect for overseas buyers, and domestic buyers will be looking to get their property plans back on track. Independent mortgage advice is vital for prime buyers who often have complex income structures and, with such high values of stake, could skim thousands of pounds off their monthly repayments by selecting a competitive deal."