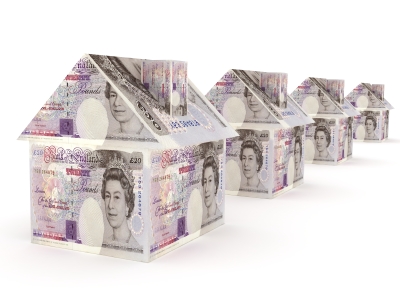 Property maintenance solution provider Help me Fix has revealed data from research into maintenance costs for rental properties showing that maintaining properties now accounts for over a fifth of a landlord's average rental income per property - up 4.7% since the start of 2022.
Help me Fix analysed the current cost of maintaining a property and how this has changed in just a few short months (Jan 22 to Jun 22 - latest available), as well as the proportion of rental income required to ensure a property remains fit for purpose.
Current maintenance costs
The research shows that the current annual cost of maintaining a property now sits at an average of £2,864 across the UK. This is a 4.7% increase since the start of the year alone, with an increase in the cost of materials, as well as the cost of services, such as qualified trades people, contributing to the rise.
London is home to the highest current annual maintenance cost at £5,379, but it's the East Midlands where this cost has increased the most since January, climbing by 6%.
Maintenance costs in relation to rental income
With the average UK rent currently sitting at £13,524, this means that the cost of maintaining the average rental property now requires 21.2% of rental income.
This cost is highest in the East of England, where maintenance costs now account for 27.3% of the total average annual rental income, with the South East not far behind at 27%.
The proportion of rental income required to cover maintenance costs also sits above the national average in the East Midlands (26.2%), the South West (25.3%), the West Midlands (25.3%), London (24%), Wales (23.1%) and the North East (22.3%).
Ettan Bazil, CEO and Founder of Help me Fix said:
"With inflation currently at a forty year high, the cost of maintaining a rental property has climbed by quite some margin since the start of the year alone. However, for many landlords and professional rental management firms, the escalating cost of materials has long been an issue.
"At the same time, the pandemic restrictions imposed during the numerous lockdowns have really shone a light on tenant welfare when it comes to the quality of accommodation. With the likes of the build to rent sector also driving standards upwards in this respect, it's no longer acceptable to subject a tenant to subpar living conditions.
"So while maintenance costs are now swallowing a considerable chunk of a rental property's earning potential, it's a necessity that simply can't be ignored."