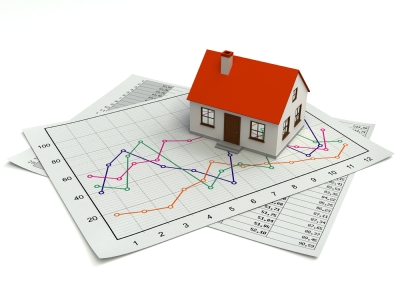 2021 will be remembered by agents for the overwhelming demand seen from buyers. The average number of buyers registered per branch over a 12-month period stood at 447 for 2021, the highest since 2004.
Interestingly, in June 2021 it was revealed that UK house prices had increased at the fastest rate since 2004.
However, things felt more comfortable for agents in 2004 as the average branch had 52 properties for sale and was meeting the demand. Whereas in Oct 2021 this figure reached just 21. That's 60% fewer homes for sale; a figure that has been falling since Feb 2021 and putting many agents in an uncomfortable place.
This supply and demand imbalance has driven house prices high, and in March 2021 when the property transaction tax holiday was extended, Propertymark figures show a shift from an 8 year-long buyers' market into the strong sellers' market we are seeing now. Since 2013 the majority of homes have sold for less than the asking price, but the last year has shown a significant shift with homes now predominantly selling for asking price or over.
Whilst buyer demand is expected to follow usual seasonal trends and take a dip over the festive period, agents are not seeing any signs that demand will slow in 2022. The question then remains – how does the market encourage new stock? Many sellers wait to see something they like and will market on account of having found it. However, without an enticing catalogue of potential new homes, other incentives must become a driving force or pipelines risk becoming starved heading into spring 2022.
Interest rates will most certainly rise next year but should remain low when compared with historic rates. Whilst plenty of purchasers will have secured fixed term rates, a rise could help to curb some demand.
With climate change high on the agenda, next year we could see binding targets on homeowners to improve the energy performance of their homes and legislation affecting leasehold property and building safety will conclude their passages through Parliament.
Looking into the private rented sector, rental income is poised to remain strong as demand holds steady. However, the PRS is still awaiting the Renters' Reforms White Paper with 2022 looking like it could be the year the UK Government set out the abolition of Section 21 and what will replace it. Many agents are warning of the loss of landlords from the market and the effect it could have on homelessness and rent rises.
Energy efficiency will continue to be a big conversation, but what we need to see from all UK Governments is clarity and support for both homeowners and landlords. At Propertymark we are wary of the one-sized fits all approach currently being taken and the lack of funding support for landlords and homeowners to improve their properties. Policymakers must take into account the disparity of age, size, location and construction of the UK's housing stock when deciding how best to tackle this huge challenge.
Since the failure of the green homes grant, the approach has felt decidedly more stick than carrot; penalisation via green mortgage targets and restricting landlords who can't achieve an EPC rating C band risks stalling the market and depleting the PRS.
Optimistically, the Scottish Government committed to establishing a Green Heat Finance Taskforce by the end of 2021 to develop possible financial solutions.
Propertymark has been working closely with DLUHC, BEIS, the Scottish and Welsh Governments and the Northern Ireland Executive to shape and scrutinise proposals and will continue to do so in 2022.
The fate for both the sales and rental markets in the next 12 months will rest upon the COVID-19 pandemic. Heading into winter there is an anxiety of the Omicron variant with the UK Government moving to Plan B measures. Procedures that could push a new wave of movers looking to change their surroundings, or we may see more wanting to stay put until life feels more certain.