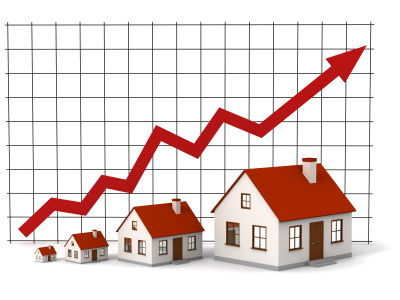 During the pandemic, house prices skyrocketed but the rental sector struggled. Eviction bans, social distancing, a much-reported rejection of city living, and widespread reduction in tenant income meant that demand for rented homes diminished and the value of rent declined across much of the country.
However, new market analysis from Rentd shows that these woes have now faded into memory as the average rent price across England is now 9.8% higher than it was at the start of the pandemic. In March 2020, the average monthly rent was £843 the latest data shows that it now sits at £926 per month - £83 higher.
The biggest increase has been reported in the East of England where rent has increased by £88 per month, a rise of 10.2%.
On a local authority level, the biggest increase has been reported in Gloucester where it's up 28.5%, from £649 to £834 - a rise of £185/month. This is followed by Tewkesbury, Gloucestershire, (27%), Rutland in the East Midlands (24.1%), and Mendip, Somerset (19.6%).
The biggest declines in rent have been seen in the City of Westminster (-22.6%), Exeter (-20.4%), the City of London (-18.0%), Camden (-13.1%), and Brighton & Hove (-11.0%).
Despite London featuring heavily in the list of areas where rent has decreased the most since the start of the pandemic, and despite the fact that the overall London average has dropped by -0.9%, 58% of London's rental market has actually seen values increase.
The biggest rise is reported in Kingston-upon-Thames where monthly rent has increased by 16.3%, from £1,306 to £1,519, followed by Bexley (9.7%), Croydon (8.9%), Hounslow (7.0%), and Bromley (6.6%).
Ahmed Gamal, Founder and CEO of Rentd, commented: "Things looked bleak for the rental market during the pandemic and a drop in demand caused rental values to plummet, particularly across our major cities.
"But with so many reliant on the rental sector a return to normality was always going to rejuvenate the market and that's exactly what we've seen in recent months.
"Even in London where the media was giddily reporting a mass exodus and subsequent collapse in rent value, the market has bounced back with remarkable fortitude and while some central boroughs are yet to recover fully, the rental market as a whole is starting to look very much like its old self again."