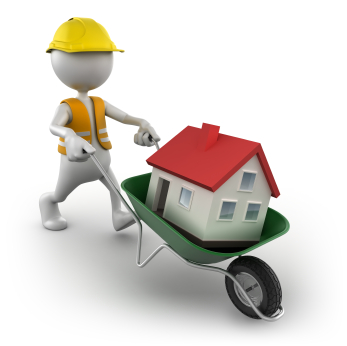 Surveyors have reported increased workloads over the past three months, driven by a growth in new-build homes.
This report, conducted by the Royal Institute of Chartered Surveyors, says this growth comes despite increased financial constraints in the sector, and Brexit-related uncertainty.
This construction and infrastructure survey shows 20% more surveyors reported a rise rather than a fall in workloads. This is up from 15% in the second quarter of 2018.
RICS says this was due to increases in private housing and infrastructure projects.
A total of 30% more respondents said private housing workloads increased in the third quarter of this year. Again, this figure is up on the previous three months (where it stood at 25%).
Despite the growth in recent workloads, many surveys say financial constraints are hampering their business prospects. A total of 75% of surveyors say financial constraints are by far the most significant impediment to growth.
However, this figure is down slightly on the previous quarter, where 80% of surveyors cited this as a factor.
Anecdotal evidence suggests difficulties in accessing bank finance and credit, along with cash flow and liquidity challenges are the main reasons for hampering current growth.
RICS says that cyclical market conditions are also making an impact.
In an additional question introduced this quarter, respondents were also asked how credit conditions have changed over the past three months: 12% more respondents reported a deterioration rather than improvement, with them expecting this to worsen over the next three and twelve months.
Near term, the outlook for the sector remains upbeat. Respondents have reported growth in the number of new business enquiries received and 42% more respondents have reported seeing more new hires in their company over the last three months.
However, the outlook for the economy as a whole has led to a reduced optimism for the construction sector over the year ahead, with respondents pointing to a softening in growth.
RICS senior economist Jeffrey Matsu says: "While ongoing capacity constraints have supported steady workload activity, the outlook going forward is far from clear.
"Recent Brexit-related indecision has added considerably to this uncertainty, but whatever the outcome, the pace of growth is expected to decelerate if only due to cyclical market conditions.