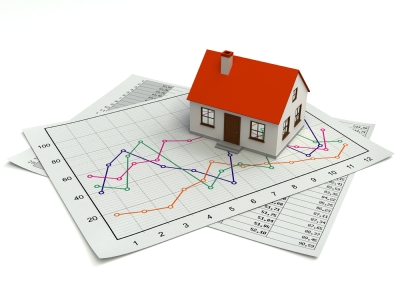 The June RICS housing survey shows the net balance for new buyer enquiries hit 10% in June, as other indicators also ticked up.
The new instructions metric, which has read negative for a year, "edged into positive territory" and the newly agreed sales balance also changed direction, hitting 2% – the first time this measurement has not declined in 10 months.
The lead line price balance moved from -9% in May to -1%, and the three-month outlook is one of stable house price inflation. Looking ahead to 12 months, 25% more respondents expect house prices to rise, making for an 11-month high in this indicator.
However, RICS also reports that new stock levels are at record lows, and that 24% more of those asked said that appraisals are lower on a like-for-like basis than they were at this time last year.
On the rental side, new landlord instructions fell for the twentieth month in a row, and the expectation is for 3.6 per cent rise per annum growth over the next five years.
Additionally, this month's survey saw the introduction of a new question regarding the new build premium. Over half – 52% – of those asked said that this ranged from 5-10% across the UK, with one third of those asked saying that the premium had "narrowed" in London.
RICS chief economist Simon Rubinsohn says: "The latest data provides further evidence of the sales market settling down, but I don't get the impression from the insight provided by contributors that this is fuelling hope of a significantly more active market… many of the factors that have provided a challenge during the first half of the year remain unresolved."