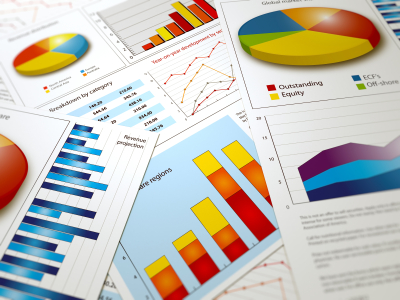 Despite the drop, average prices are still £59,000 (19%) higher than in the pre-pandemic market of August 2019.
The average asking price of newly marketed properties has fallen by 1.9% this month to £364,895, according to the latest Rightmove figures.
This is the biggest drop in asking prices at this time of year since 2018, outpacing the average drop of 0.9% in August's traditional summer slowdown.
Rightmove says the much larger than usual price drop this month indicates that some sellers are "seizing the initiative" and heeding their agents' advice to price competitively for their current local market conditions, in order to attract a buyer against the backdrop of holidays, cost of living pressures, and the highest Bank of England Base Rate since 2008.
Average asking prices are now £8,000 (2%) lower than at their peak in May, but remain £59,000 (19%) higher than in August 2019. Lower asking prices, when combined with higher average earnings and the apparent downward trend in mortgage rates, are tentative steps on a journey towards better buyer affordability. The average five-year fixed mortgage rate is now 5.81%, down from 6.08% this time just three weeks ago and is currently showing signs of further improvement.
The number of sales being agreed is now 15% lower than at this time in 2019, as higher mortgage rates mean that some have had to pause their moving plans for now. The typical first-time buyer sector of two-bedroom and fewer properties is down by 10%, while the number of buyers sending enquiries to agents about properties for sale in this sector remains 1% above 2019's pre-pandemic levels.
The smallest-homes sector holding up more strongly is likely due in part to the frenzied rental market, Rightmove says. Average asking prices in the first-time buyer sector are down by 1% compared to last year, while average advertised rents for the equivalent type of home are up by a staggering 12% over the same period, and by 33% compared with the same time in 2019, indicating that for those who can, buying and getting onto the ladder remains an attractive option.
A key factor preventing more significant price falls so far this year is that the number of available properties for sale remains historically constrained and is currently 10% lower than in 2019. For sellers, Rightmove's latest data backs up reports from agents that pricing right in the current market is key to attracting a buyer. Of homes that successfully find a buyer, properties that are priced right from the outset find a buyer on average in 27 days, less than half the 66 days that it takes on average to find a buyer if the home requires an asking price reduction after it has come to market.
Tim Bannister, director of property at Rightmove, commented: "There are still significant challenges in saving up enough for a deposit and affording higher mortgage payments, however would-be buyers are now likely to see greater property choice in their area and therefore a home more likely to suit their needs compared to during the pandemic. But while there is more choice there is no glut of properties for sale, with the number of available properties still lower than at this time in 2019 and homes still selling more quickly, with the average time to find a buyer now 55 days compared to 61 days in 2019. While a 1.9% drop in just one month seems dramatic, it's in part an expected seasonal drop as sellers coming to market realise that they have to compromise on price due to the traditionally quieter summer holiday period. Agents report that correctly priced homes in many areas are still attracting multiple prospective buyers competing to secure them, so if buyers see a home that could be for them and they can afford it, they may still need to act fast rather than sitting back.
"Our analysis shows that homes that are priced right the first time, rather than priced too high only to be reduced later, are not only more likely to find a buyer, but more likely to find a buyer quickly. This supports local agent reports of a two-speed market, with some properties for sale being overpriced and at risk of going stale, and many competitively priced homes which are attracting multiple prospective buyers. The lower level of agreed sales compared to this time in 2019 indicates the affordability challenges that many buyers currently face. However, with sales holding up more strongly in the typical first-time buyer sector, the prospect owning your own home remains an appealing option for those that can afford it, with the alternative being an extremely frenzied rental market, where rents are at record levels."