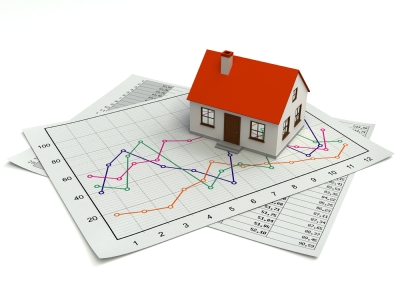 Despite continuing financial uncertainty, the 1.1% drop in the price of property coming to the market this month is in line with the average drop recorded in November during the pre-pandemic years of 2015-2019, according to the latest market insight from Rightmove.
As is usual in November, sellers are pricing more competitively to try to find a buyer in the last months of the year.
Yet there are signs that more existing sellers, whose properties were already on the market and unsold, are willing to take their agents' recommendations and reduce their prices in order to achieve a quicker sale. The proportion of unsold properties seeing a price reduction has increased only slightly from the pre-pandemic 7.5% in October 2019 to 8% this October.
However, it has doubled from the figure of 4% in the frenzied market of October 2021. Buyer demand is still performing better than it was during the more normal market of 2019, but it is clear that we have returned to a much more price-sensitive housing market after two years of a buying frenzy.
Tim Bannister Rightmove's Director of Property Science, comments: "The plethora of predictions about what might happen to prices next year comes at a time when much is still uncertain, but what is certain is that the exceptional price growth of the last two years is unsustainable against the economic headwinds and growing affordability constraints.
"Home-owners who come to market in the final few months of the year tend to price lower to attract buyers in the lead-up to Christmas, and we're hearing from agents that both existing and new sellers understand that to sell in the current market they need to price competitively. During the market frenzy, many agents said that they had to rip up the rule book on valuing properties due to bidding wars, but now they're back in more familiar territory, and pricing right the first time is even more critical to securing a quick sale."
The first-time buyer sector saw the biggest increase in activity during the market frenzy of the past two years but is now facing the biggest challenges after the sudden jump in mortgage interest rates, though there are signs over the past few weeks that rates and availability are starting to settle down. This is despite a record-breaking base rate rise last week, as that rise had largely been factored in by lenders.
The drop in buyer demand versus the strong market of last year is highest in the typical first-time buyer sector, with demand down by 26% on this time last year, though still up by 7% on this time in 2019.
In the second-stepper sector, demand is down by 17%, and at the top of the ladder, there has been a drop of 15%. Overall, total demand is still 4% higher than in 2019, but 20% lower than in October last year as the ongoing financial uncertainty weighs on the market.
Tim Bannister, says: "The now largely superseded mini-budget sped up the slowing of market activity that we had been seeing since the summer, and we're now in another state of limbo as we wait for any surprises or help in Jeremy Hunt's Autumn Statement on Thursday. The frenzied market of the past two years has turned into a more normal market more abruptly and less smoothly than we were expecting.
"Though many are getting on with moves, especially those with a purchase already agreed, understandably there are people who are pausing for thought. Some buyers have decided to turn their attention to Christmas instead and be part of the New Year jump in home-moving activity. There's a group who are ready and able to move and are waiting on the sidelines for more financial certainty. Then there's a group of first-time buyers or people hoping to trade up who were already stretching themselves financially and may now have had their plans dashed.
He concludes: "It's important to note that there isn't a glut of unsold properties, and the average number of enquirers for the low number of available properties for sale is still over a third higher than it was back in October 2019, which is helping to prevent any price falls by more than is usual at this time of year. The era of historically low-interest rates and the buying frenzy are over, which could make way for a more normal market that opens up potential opportunities for those who were put off entering the frantic market over the past two years."