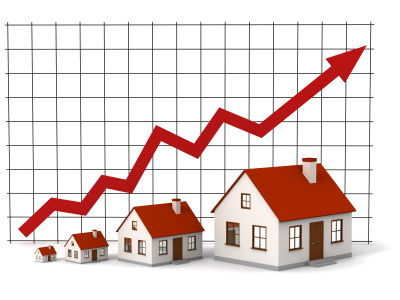 Average rents across the nation have continued their upward trajectory, albeit at a slower pace, according to the latest data released by Rightmove who report that outside of the capital asking rents for new tenants have hit a new record high of £1,190 per calendar month.
The new high for asking rents comes off the back of 13 consecutive three-month periods where asking rents on new properties to let have risen, a run which stretches back to the end of 2019. However, according to Rightmove's data, the pace of asking rent growth continues to slow and has now eased for three quarters in a row.
Average asking rents in the capital have broken the £2,500 barrier for the first time to reach a new record of £2,501 pcm. There are signs that the speed of rent rises is slowing in the capital too, as this quarter's rise of 0.9% is the smallest for two years.
Supply remains very constrained in the rental market, however, it is showing slow signs of improvement this year.
The number of available properties is currently 6% higher than the near-record low levels of this time last year, while across the opening three months of this year, the number of available rental properties is up by 8%.
However, supply is still historically very low, with the number of available rental properties now 46% below 2019's level.
The gap between supply and demand, or competition between tenants for the homes available, has improved slightly compared to last year however there remains a significant imbalance, with the number of tenants enquiring to move greatly outweighing the number of homes to rent.
Competition between tenants has eased by 2% compared to last year, though it is still more than double (+173%) the level it was back in 2019.
The gap between supply and demand is exacerbated by the number of tenants looking to move continuing to exceed even last year's frenetic level.
The number of tenants enquiring to move is now 4% higher than this time last year, and 48% higher than 2019.
Terraced Houses have the biggest gap between supply and demand, with more than four times as many tenants enquiring as there are properties of this type available to rent, while flats are currently finding a tenant the quickest.
Rightmove's Tim Bannister said: "We have seen some early signs of improvement on squeezed supply levels this year, though with no significant influx of new properties becoming available to rent currently on the horizon, the mismatch is set to continue for some time. Many agents are having to manage a very high volume of tenant enquiries for every property that they let in the current market.
"Properties in popular areas within an affordable asking rent range of that local area are likely to be snapped up almost immediately, and on average homes are finding a tenant much more quickly than this time in 2019. Although there are some early signs that the gap between supply and demand is starting to narrow a little, it will still feel very competitive for tenants trying to secure a home."