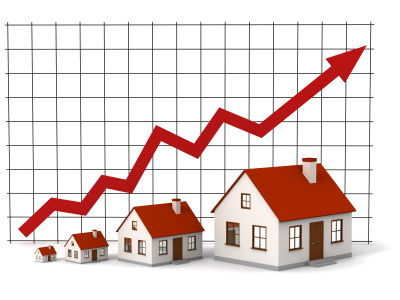 Disparity between demand and available properties has propelled national asking rents outside of the capital to a new record high, rising to £1,088 per calendar month and taking annual growth in asking rents outside of London above 10% for the first time, according to the latest data released by Rightmove.
Rightmove's Quarterly Rental Trends Tracker also shows that rents in London also hit a new record of £2,193 pcm, rising by 14.3% in a year from £1,919. This is the largest annual jump of any region that Rightmove has recorded.
Across Great Britain, tenant demand is up by 6% and the number of available rental properties is 50% lower than this time a year ago.
This time last year, the number of available properties in London had risen by 19% compared to 2019, as London temporarily fell out of favour with renters. Now, demand is up by 81% and available rental properties are down by 47% in London compared to the more normal 2019 market.
The result of this ongoing mismatch between tenant demand and the properties available to rent means that tenants looking for a new place to move to are being faced with the most competitive rental market that Rightmove has ever recorded.
There are more than triple the amount of tenants enquiring as there are rental properties available, meaning a high likelihood of landlords being able to choose between multiple suitable tenants.
Despite the mismatch of tenants enquiring and rental properties available, there are some positive signs of more property choice. The number of new rental properties coming onto the market rose by 5% in March compared to January, and 16% compared to the shorter month of February.
As asking rents increase across Great Britain, with nine regions recording a more than 10% rise in asking rents compared to last year, demand is growing for areas outside of price hotspots that offer the opportunity of lower rents, while still being in commuting distance of the major cities for work or leisure.
Manchester and Liverpool are two of this quarter's top five rental price hotspots, with asking rents increasing by 19.3% and 17.1% respectively compared to this time last year.
At the same time, demand has increased in areas surrounding Manchester and Liverpool with lower average asking rents - seven of the top ten rental demand hotspots are nearby the cities.
Prenton and Birkenhead, the top two hotspots, have average asking rents of £591 and £551pcm, compared to £876pcm on average for nearby Liverpool.
Rightmove's Director of Property Data Tim Bannister, comments: "In the first three months of this year, we've seen tenant demand exceed the high levels set last year, which when coupled with the fewer available homes for rent, has resulted in the most competitive rental market we've ever recorded. There are several factors affecting supply and demand. On the supply side, we're hearing from agents and landlords that tenants are signing longer leases, which has prevented some of the stock that would normally come back onto the market from doing so. When it comes to demand, we're still seeing the effects of the pandemic, whereby tenants are balancing what they need from a home and how close they need to live to work with where they can afford.
"Such a competitive market might be daunting for tenants looking to move home now, however, there are steps they can take to help secure a property. Using our Instant Alerts feature on Rightmove will notify you as soon as a property in your area becomes available while having your finances and documents ready will help to show the landlord you are the right tenant for the property. We're also seeing more homes becoming available to rent compared to the beginning of the year, which will provide some much-needed choice for tenants."