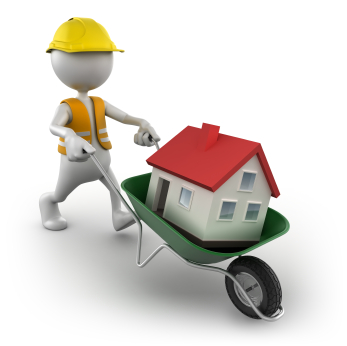 Housing secretary, Robert Jenrick, has announced a review of self-build laws which the government hopes will make it easier for people to build their own home.
According to the Ministry of Housing, Communities and Local Government, the number of self-build homes delivered has increased by 50% in two years to 15,000. But the government said more needed to be done to support the self and custom build industry, "last estimated to be worth almost £4.5 billion to the UK economy".
MHCLG said the review would look at how effectively current arrangements are helping self and custom building, including whether they increase the land available for these homes. Presently, local authorities must keep a register of people wishing to build in their local area, and by October 30 each year councils should have granted enough planning permissions to match the numbers on the register.
Local authorities will now be required to publish their data on self and custom build annually. The housing secretary has also written to councils to compel them to consider the demand for these homes when providing land and making local planning decisions.
As part of the review, MHCLG officials will host a roundtable with the self and custom build sector and local authorities.
Robert Jenrick said: "We are backing people who want to design and build their own home and I have launched a review to ensure councils provide enough land and take proper consideration for these homes when making planning decisions in their area.
"This will help more people get a foot on the housing ladder and support our building industry as we deliver the homes that this country needs."