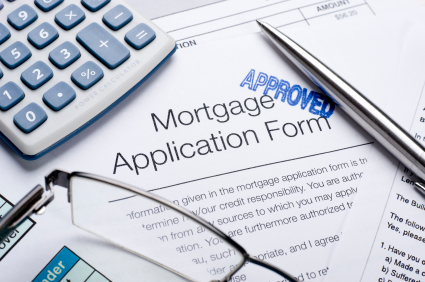 There are many different ways of being able to afford higher mortgage costs without necessarily changing too much in your life or giving up the things you love. Sarah Thompson from Mortgage Scout shares her insight to help you afford a mortgage.
In September 2021, according to Moneyfacts, the average two-year fixed mortgage rate was 2.38%, and the average two-year variable tracker rate was 2.25%.
By February 2023, after numerous bank base rate increases since December 2021, taking it from 0.1% to 3.5%, the average two-year fixed rate was 5.58% in January, and the average two-year variable rate was 4.39%. Since then, the bank base rate has increased to 4%.
According to Moneyfacts, since the base rate rise, the two-year fixed rate has fallen to 5.35% while the two-year tracker has increased to 4.85%.
And we are even seeing some five-year fixed rates falling to 3.99%* as the view is, in the future, rates will fall back once inflation is under control.
However, this does mean anyone with a mortgage or wanting to get on the property ladder will have to find more money than required over the last few years to fund their monthly mortgage payments, but the big question is: where do you find that extra money?
Here are seven steps you might be able to take to help you afford a mortgage:
1: Speak to a mortgage broker
Over the last few months, we have heard some scary stories of mortgage rates rising to and above 6%. Whether you already have a mortgage or are planning to get on the ladder, the benefit of going through a broker is that they can search a huge variety of lenders to help you find the right mortgage product for you and your circumstances. Some will even have access to special deals from lenders that you can't access by yourself.
2: Can you reduce your mortgage or other debt payments via your lender?
In today's world, lenders typically do all they can to keep you in your home. So, if you're on a repayment mortgage and struggling to make the monthly payments, speak to them directly or via a broker. They might be able to switch you to an interest-only mortgage for a short time or simply reduce your payments. And if you're paying off your mortgage over 25 years, they may be able to extend this to 30 years or more, again making your mortgage more affordable.
In addition, if you have other, more expensive debts, your mortgage lender may even be able to help you re-mortgage so you can pay off those other debts and reduce your overall outgoings. However, this may mean you may end up paying more in interest over the mortgage term.
All these suggestions have pros and cons, so seek specialist advice and help from a broker or your lender. They are there to help and will do all they can to look after you.
3: Reduce your energy bills
It's not only mortgage costs that have increased - energy bills have also been spiralling. So although it's pretty difficult to find a more cost-effective deal to switch to today, it is still worth trying via the likes of Which?.
But one easy and quick way to lower energy bills is to have a smart meter, which will give you a good idea of how much you're spending on different appliances and where you might be able to save. You can request a smart meter from your supplier, whether you own the home or are renting and pay the energy bill, although it's wise for tenants to secure the landlord's permission first.
Over the course of a year, you may be able to save hundreds of pounds off your energy bills by doing things like turning your thermostat down; using electric blankets either instead of or to top up the heating; closing curtains at sundown; using a slow cooker instead of putting the oven on, and even just turning off appliances such as TVs at night. You can then put that money you save towards your mortgage costs.
4: Do you have a water meter?
If you have a water meter, you may be able to make savings by, for example, switching from baths to short showers. If you don't have a meter, check this calculator to see how much you could save.
5: Check subscriptions
It's easy to sign up for things like TV and magazine subscriptions and then forget that you aren't using them any more, especially if the payment goes out annually or quarterly. So, check your bank and credit card statements to ensure you're not paying unnecessarily for things you don't use.
In addition, is it possible to reduce the number of subscriptions you currently use, or could you ask for them to be paid for as birthday or Christmas gifts?
6: Check TV, broadband and phone bills
There are vast numbers of great deals just now for new customers, such as half-price for six months or ongoing low rates, as providers try to secure your business from their competitors.
With these deals, it's always important to check how long you'll be tied in for and what the cost will revert to when the deal ends, but it could save you a lot of money in the short term.
7: Car share or even sell the car
If you drive to work, it might be cheaper to car share, or you could use public transport. Another alternative, particularly for those in cities, is to consider using a company that lets you rent a car by the hour, such as Zipcar in London. Again, you can do this quickly and at short notice, some without a joining fee or monthly membership charge.
If you have two cars, could you sell one, or if you don't use the one you have that often, could you do without it all together for a while? Not only might you be able to reduce your ongoing costs, but if you trade it in, you could get a lump sum that could subsidise your mortgage payments for months to come.
There are many different ways of being able to afford higher mortgage costs without necessarily changing too much in your life or giving up the things you love, so do speak to a mortgage broker.