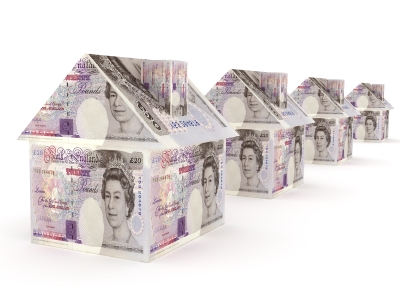 Renovating used to be a value alternative to moving, but with the cost-of-living crisis, soaring inflation, and material price hikes, many will be asking is it still worthwhile?
Inflation reached 11.1% in the 12 months to October 2022, a 40-year high per the Office for National Statistics (ONS). With the Bank of England raising interest rates by 1.25 percentage points to 4.5% in response, this will affect everyday costs, resulting in smaller renovation budgets for many.
Material and labour costs have also increased, with home improvement expenses rising by 61% between January 2021 and 2022 according to Checkatrade.
To help, James Briggs, head of personal finance intermediary sales at Together shares some guidance on where you can add value to your property and ways to keep costs down:
Add an annexe: Building a self-contained living space (kitchen, bathroom, bedroom) or an extension may seem costly upfront but can increase your property's value and save costs in the long run.
Aim for a consistent finish: Instead of investing heavily in one area (e.g., a high-end kitchen), ensure a consistent finish throughout the property for better value and livability.
Stay in line with the neighbourhood: Consider the preferences and property prices in your area before making substantial changes. Understanding your property's "ceiling price" can help you avoid overspending.
Get written quotes: Ensure all desired work is included in the initial quote to prevent unexpected costs. Adding jobs later may be more expensive due to rising prices.
Buy materials early: Store materials in secure storage or negotiate extended delivery dates to avoid price increases.
Ditch bespoke elements: Choosing off-the-shelf items with standard sizes and sourcing second-hand or ex-display products can save money and prevent delays.
Shop around: Obtain multiple quotes, explore different design options, and consider purchasing materials from various suppliers to save money.
Briggs added: "You may have seen in the news that big banks are being more cautious with their lending as the cost-of-living crisis begins to bite, so new borrowers might find a lot of standard options are closed to them.
"And if you've already got a mortgage, remortgaging out of your existing deal may not be the best option if you're currently on a good rate. So, it might be worth considering a secured loan (also known as a second charge mortgage) or a home improvement loan, which could potentially save you money over remortgaging. It has its own rate and terms, so you could borrow over a shorter period of time and avoid paying Early Repayment Charges on your current mortgage.
"Remember, it's always worth speaking to a mortgage adviser or specialist broker to help you work out the best and most cost-effective solution and if you could afford repayments should interest rates rise further."