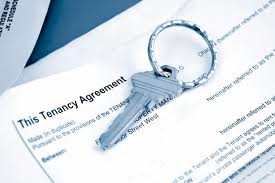 Newly released data from Goodlord has revealed that the UK rental market continues to go from strength to strength with a 'summer boom' throughout July.
According to the figures, rents are up and voids dramatically down, with tenants continuing to hunt out new leases following months of lockdown-induced delays.
Rents increase across majority of regions
It was good news for landlords during July, with average rents up in 6 out of the 8 regions monitored. The volume of tenants keen to move pushed up prices by a huge 22% in the North East, with the East Midlands recording a 17% rise.
Bucking predictions, both Greater London and the South East also recorded rises - increasing by 3% and 7% respectively.
The only region not recording an increase was Wales, where average rents dropped by 5%. The West Midlands held steady to June prices.
Overall, all 8 regions monitored recorded higher rental rates in July than their 2020 regional average to date.
Voids nosedive across UK
It was also a positive month for void periods, with all regions seeing a decrease in void periods thanks to ongoing demand.
The UK average void period dropped from 23 days to just 16 days. The biggest decrease was seen in the East Midlands, where voids periods decreased from 30 days to 17. In the West Midlands, a sizeable drop was also noted - 35 days down to 24.
The lowest void periods can now be found in the North East and the South West, where voids dropped to 10 days during July.
Lettings Activity Tracker
According to the Goodlord Lettings Activity Tracker, the average number of completed lets during July sat at 99% of 2019 levels - meaning levels of activity are on track for this time of year. The busiest day of the month for completed lets was 5th July.
Between the 6th and 11th July, the market was recording higher volumes of new tenancies than during the same week in 2019, a strong sign that completed lets will stay steady during August.
Tom Mundy, COO at Goodlord, comments: "July's numbers confirm that the post-lockdown bounce we were expecting was more than a flash in the pan. The market has found its feet once more and is retaining momentum. Comparisons to 2019 data are highly encouraging; showing a return to predicted levels of activity and, in some instances, exceeding expectations. In addition, rental prices and void periods both bode well for the sector as we head into August, which is also a traditionally busy month for the industry."