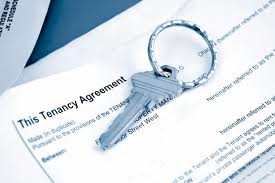 New data released by Foundation Home Loans has revealed that the number of landlords planning to buy their next property within a limited company vehicle has jumped significantly in a few months.
Almost two-thirds of landlords plan to make their next buy-to-let purchase within a limited company vehicle; this is a significant increase on the 55% who said the same in the quarter two iteration of the research – undertaken by BVA BDRC and carried out in September 2019 with the results based on 888 online interviews.
Foundation said that the most recent results also show how limited company purchases have become the preferred option for all landlords, regardless of the size of their portfolios. Previously, landlords with larger portfolios – 11-plus properties – were more likely to say they would purchase in such a manner, but now landlords with smaller portfolios are equally likely to use the strategy; 62% of those with 1-10 properties said they would purchase via a limited company next, while 65% of those with 11-plus properties said the same thing.
Of those landlords who said they would purchase via other methods, 26% said they would purchase as an individual (up from 24%), 8% said it would depend on the circumstances at the time (down from 13%), 6% said they would purchase in the name of a partner or spouse (down from 10%), while the rest said they would either purchase via another means or they didn't know.
The research also revealed a potential step-change in the type of properties landlords were adding to portfolios and where they were likely to concentrate in the future. HMOs continue to generate the highest rental yield for landlords at 6.5%, with 20% of landlords now having an HMO property within their portfolio – landlords typically branch out into HMOs after their fifth property, while 10% of landlords now own a multi-unit block of flats. HMOs are particularly popular in Wales (31% of landlords have at least one) and the East Midlands (26%).
Finally, the research revealed that mortgage advisers continue to deal with the bulk of buy-to-let business from landlords, however there is still a considerable amount of lending being placed directly with lenders. 73% of landlords said they had carried out their most recent mortgage via an adviser, however 19% went direct to a lender and 1% went via a comparison site. And while 31% of landlords said they plan to re-mortgage at least one of their properties over the next 12 months, 65% of those said they would expect to use an adviser, 23% would go direct to a lender, 3% would fund it by other means, and 10% were unsure.
Foundation said that, while it is clearly positive to see advisers taking almost three-quarters of buy-to-let mortgage business, with the anticipation that almost two-thirds of landlords that plan to re-mortgage would do so via an intermediary, there was still a significant amount of business that could be secured from landlords, particularly those who either go direct or intend to go direct.
Jeff Knight, Director of Marketing at Foundation Home Loans, said: "The rise in limited company usage by landlords shows no sign of tailing off, particularly as we have a more professional landlord community who recognise the benefits of using such a vehicle.
It's therefore perhaps no surprise to see a growing number of landlords signalling their intention to make their next purchase through a limited company, and as a lender it's incredibly important that our product range reflects this, and we can offer advisers and their portfolio landlord clients access to quality products, an excellent underwriting process and a high level of overall service that taps into the needs of limited company borrowers.
There has also been a notable uptick in limited company re-mortgaging at Foundation, and whether these are larger portfolio landlords or not, it's quite apparent where the market has moved to and the growing need for limited company expertise."