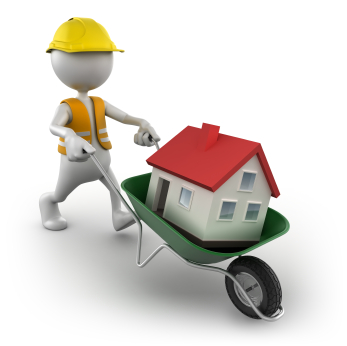 Housebuilder, Taylor Wimpey, has announced that following the government's relaxation of its coronavirus regulations, it will reopen its show homes and sales centres from May 22. This follows similar announcements from major housebuilders such as Persimmon and Redrow.
The firm said it would reopen its sales offices, initially for pre-booked appointments "and with strict social distancing measures in place". The business will recall the majority of its sales staff from furlough by May 18, with most other staff following by the end of the month.
As with its sites, the business explained that for its sales centres it had devised new protocols, including a revised set of working practices and staffing arrangements and a new layout. It plans to install Perspex screens and marker guides for social distancing. Showhome viewings will be unaccompanied and only one family can view each home at a time.
Under recent changes made to government regulations, moving home and viewing properties are now "allowable activities".
An update from the firm read: "We will continue to encourage customers to maintain contact with our sales representatives digitally where possible. However, there are instances where customers are unable to do this and will want to visit us in person or physically view a show home, and the new measures we have introduced will enable them to do so in a safe way."
It stressed that it would not expect any employees to work "in an environment where they do not feel safe" and would not require vulnerable workers or those shielding the vulnerable to return.
Since April 23, when Taylor Wimpey announced its return to site, the company's sales rates have remained stable "with signs of increased activity and customer interest over the last week". During the lockdown, it has sold 408 homes – net of cancellations – achieving an average net private sales rate of 0.30 homes per outlet per week.
Construction is now underway on more than 90% of Taylor Wimpey's sites in England and Wales. Its employees, subcontractors and suppliers have committed to the Taylor Wimpey COVID-19 Code of Conduct, which states its intention to "deliver a safe working environment for our employees and subcontractors working on-site".
Taylor Wimpey hopes to see "meaningful production capacity" from June.