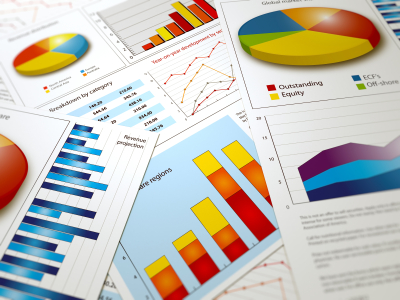 An imbalance of supply and rising demand for more space has seen rents on detached homes increased twice as fast as the average for all UK properties during Q3 2021, according to The Deposit Protection Service.
The DPS report that average rents for detached properties during Q3 2021 rose £38 (3.52%) from £1,079 to £1,117, with rents on detached London properties rising £93 (5.27%) from £1,764 to £1,857 and rents on detached West Midlands properties rising £59 (6.38%) from £925 to £984.
By comparison, the organisation said that average UK rent increased by £14 (1.74%) from £804 to £818 during Q3 2021.
The DPS' quarterly Rent Index also highlighted that the number of deposits registered for detached properties fell 17% between Q3 2020 and Q3 2021 and that rents on detached homes grew by £91 (8.87%) during the same period.
Rents for all categories of property rose during Q3 2021 and were all higher than during the same period last year (Q3 2020), said the organisation.
Matt Trevett, Managing Director at The DPS, said: "Despite the roll-out of the coronavirus vaccination programme and the lifting of lockdowns, it seems that tenants are still prioritising more living space and are willing to pay for it.
"They are also staying in detached homes for longer and this, combined with lower availability of these properties, is driving up rents.
"The last quarter's rent increases across all property types and most regions suggests a strong return of demand from tenants as employees start to go back into offices and students attend University in person this academic year."
Paul Fryers, Managing Director at specialist buy-to-let Lender Zephyr Homeloans, said: "Evidence of strong tenant demand, particularly for detached homes during the last quarter, will help provide further valuable insight for landlords considering whether to invest in property this year.
"It is important that landlords wishing to purchase property take into account their own specific financial situation as well as current market conditions."
The West Midlands experienced the highest rent increase during Q3 2021, growing 4.03% (£26) to £671, said the organisation.
The North East, still the cheapest region to rent a property, saw the second-highest increase (3.58%) during Q3 2021, rising £19 from £530 to £549.
Rents in the South West saw one of the largest annual increases of £53 (6.96%), from £762 to £815, between Q3 2020 and Q3 2021.
Rents for all property types in the East of England rose 7.48% (£61) to £876 between Q3 2020 and Q3 2021, said the organisation, with average rents for detached homes rising £67 (5.63%), from £1,191 to £1,258, during the period.
Wales, the only region where overall rents fell during Q3 2021, saw a decrease of £5 (-0.80%) to £621.
The DPS said London rents grew on average 1.90% (£25) during Q3 2021 to £1,339, erasing falls during previous quarters.
Deposits protected for London properties during Q3 2021 rose by 17% compared with Q3 2020 and by more than 30% between April and September 2021 compared with the same period in 2020 - suggesting a return in demand for city living, and, potentially, rental growth, said the organisation.