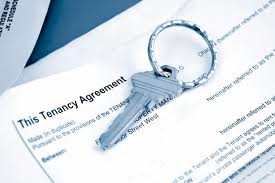 The latest data and analysis from ARLA Propertymark has revealed that, across the UK, the number of tenants experiencing rent rises rose to the highest figure on record during August.
According to the figures, the number of tenants experiencing rent rises rose marginally in August, with 64% of agents witnessing landlords increasing them, compared to 63% in July. Year-on-year, this figure is up from 35 per cent in August 2017, and 40% in August 2018
Supply of rental stock and demand from tenants
The number of properties managed per branch rose to 197 in August, from 184 in July. Year-on-year is the same, but supply is up by 4% from August 2017. Demand from prospective tenants also increased, with the number of house hunters registered per branch rising to 76 on average, compared to 73 in July.
In August, the number of landlords exiting the market remained at four per branch.
David Cox, ARLA Propertymark Chief Executive, said: "Although it's positive to see that supply has risen, it is nowhere near enough to counterbalance the rapid pace of rising rents, which have reached a new record high for the fourth month running. Two thirds of agents reported landlords raising rents last month, which is a significant increase when compared with the two fifths of agents who witnessed rises in August last year.
Unfortunately, the impact of the Tenant Fees Act will continue to be felt by tenants, as in order to keep their heads above water landlords will need to continue increasing rents to cover the additional costs they now have to bear."