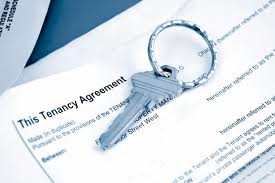 Whether you've been a tenant for years or have just moved into your first rented home, there's a lot to consider before (and after) taking the keys from your landlord.
Moving home is well known for being one of the most stressful things you can do. It comes with challenges, making it easy to forget essential things when moving in and out of a rented property.
Considering this, Moneyboat spoke to Tabitha Cumming, a property expert from The Lease Extension Company who has revealed some of the most common mistakes they see when tenants are moving in and out of a property.
By avoiding these mistakes, you can minimise potential issues, ensure a smooth transition when moving in and out of the property, and maintain good relationships with landlords and letting agents.
Before moving into the property
Tenancy agreement - people often assume that their contracts are more or less the same as others that they have seen before, but each landlord will have their own requirements contained within the contract. You should read through the agreement as thoroughly and carefully as possible so that you have a full understanding of your obligations, the rules you'll need to follow and what you are entitled to during your tenancy.
Condition of the property - when viewing a rental property, check for the presence of damp or mould, cracks in the walls, exposed wiring, or leaks. You should also always ask the landlord if you can see the property's gas safety certificate and consider if the smoke alarms and carbon monoxide detectors are in good, working condition.
Research - although you may feel as though you are informed enough to make a decision after viewing a property, you should also consider the local area and travel required before committing to a final decision. Check what local amenities are nearby, how high the crime rate is, what your future neighbours are like and the reputation of nearby schools if you have children.
Look to see if you are able to park your car near the property if you have one, check local public transport links and evaluate how long your commute to work will be from the property's location.
Inventory - when moving in, you should always take your own inventory of the property by documenting and photographing everything present (e.g. furniture) and its condition, as well as any damage that you find. If you neglect to do this, you could potentially lose your deposit or be charged by your landlord for damages that you are not responsible for.
Insurance - even though the landlord may have their own insurance policy, this often does not cover the personal property of tenants. If there is a fire, flood or burglary that causes damage to your property, you will be responsible for the costs unless your landlord was aware of any dangers and did not act to fix them.
After moving into the property
Rental agreement - within the rental agreement that you should have read and signed upon moving into the property, the landlord or letting agency will likely have included rules around you leaving the property. Check this again so that you understand any obligations you have before moving out, as this will also help to ensure that you get your deposit back.
Informing your landlord - regardless of whether it is required in your agreement, you should always let your landlord know in writing when you will be leaving the property. State the amount of notice that you are giving, the day that you will move out, and request that they are able to perform a final inspection and take back the keys. You should also state that you expect your deposit to be returned to you.
Utility providers - it would help if you informed your utility providers, such as gas, electricity, water, internet, and TV services and the local council of the date that you will be leaving a property. It is best to do this via email so that you will have written proof of notifications and acknowledgements should you need them.
Insurance - if you have contents insurance for your rental property, you will need to let the provider know that you are moving out. Check that your policy will cover your belongings whilst you are moving them between properties, and if you are able to transfer your policy to a new property.
Mail - create a checklist of everyone who will need to be notified of your change in address before moving, so that you will receive the correct mail at your new home and prevent it from being delivered elsewhere.
Inventory - look over the inventory that was made when you first moved into the property. Any damaged items will need to be repaired or replaced, and more photographs can be given as evidence if you are accused of any damages after leaving the home.
Not checking how the property should be left - some landlords will be happy for you to clean the property yourself before you move out, whereas others may insist upon it being professionally cleaned.