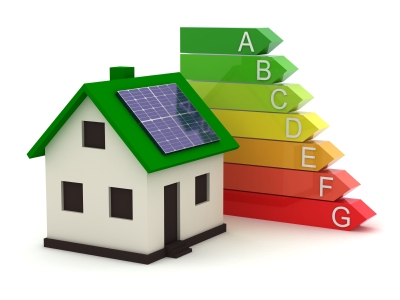 With the cost of living crisis hitting households across the nation and compounded by rising energy bills - up by £1,223 in the last year alone, new research reveals that those downsizing from a detached home to a smaller property will undoubtedly see a reduction in the amount they spend on energy.
Research from property maintenance solution provider, Help me Fix, highlights that with the average annual energy bill for a detached home rising by £1,614 in the last year and now costing £3,300, one surefire way of combating the rising cost of living is to downsize (albeit a little drastic).
Owners of semi-detached homes are now paying £2,650 for their energy bill after a £1,296 increase in the last year, and the average energy bill for a terraced property has risen by £1,150 to a total of £2,350.
Even those living in a flat have seen the average cost of their energy bill increase by £856 in the last year, with the average owner now paying £1,750.
With many homeowners also facing an increased cost when it comes to repaying their mortgage, there's arguably never been a better time to downsize for those with the ability to do so. Not only is it likely to give you more equity in your home, or a hefty boost to your savings pot, but a smaller home also comes with more affordable running costs.
The research by Help me Fix shows that by downsizing from a detached property to a semi-detached property, homeowners can slash their energy bill by £650 a year.
Moving from a semi-detached home to a terraced house presents the smallest saving when downsizing, but even still, doing so can save you £300 on your annual energy bill.
A move from a terrace home to a flat can cut the cost of your yearly energy bill by £600, but the biggest saving is for those that go the whole hog and downsize from a detached home to a flat.
In doing so, they could save a huge £1,550 on the annual cost of their energy bill.
Not only will you save on your energy bills, but downsizing will also leave you with a considerable chunk of cash to help pay them. The average flat currently sells for £238,438 in the UK, which is more than £227,500 cheaper than the average detached home (£466,016).
Ettan Bazil, CEO and Founder of Help me Fix, said: "It might seem like an extreme resort - downsizing your home to reduce the cost of living - but for some, it may be the only option and its one that could well help keep a roof over their head during what are very tough times at present.
"It makes financial sense even for those who might not be struggling when it comes to heating their home.
"Take those, for example, whose children have flown the nest. Selling a large family home and moving into a generous flat could not only better suit their current requirements, but it would leave them with a considerable financial cushion and significantly reduce the running costs of their home."