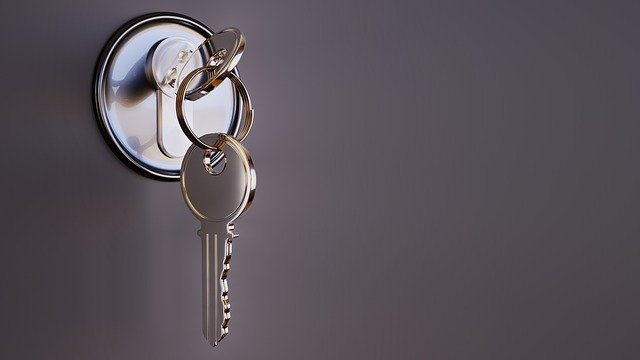 With UK home burglaries increasing over 30% once the clocks go back – and not to mention the dreaded scenario of being locked out during a cold spell – it's the perfect time to think about securing your home locks.
Luckily, help is at hand. Here, Izzy Schulman, Director at Keys 4 U, answers the most common questions he receives as a locksmith, to help you stay on top of your home security this winter.
How often should I change the locks on my family home?
Household locks typically don't need changing unless there's a problem – for example if they're beginning to stick and becoming difficult to open.
However, you may also wish to change your locks if you suspect someone might have access to your home. If you've recently bought or rented a new home – or even just given a spare set of keys to a builder or cleaner with whom you're no longer working – it may be worth replacing your locks for peace of mind.
What if I lose my keys?
If you've misplaced your house keys while out and about, it's recommended to have your home locks replaced. While the chances of a stranger tracing your keys to your home are slim, it's not worth the risk.
You may have lost them along with your purse or wallet or dropped them by your car – and it only takes one small detail like this for a criminal to identify where you live.
In an emergency – like if you've lost a master key and are locked out of your home – it's worth making an emergency appointment with a locksmith.
How do I install a new front door lock?
Fitting a new front door lock can be a tricky and precise job. It's not advised to try it yourself unless you have experience. If you do attempt a DIY install and damage the door, you'll end up paying extra for a professional locksmith to correct the work.
However, additional security measures like adding door bolts or chains can be done with just some basic drilling.
What are the front door lock requirements for house insurance?
Home insurance providers will often require – and even often offer discounts to homeowners with – exterior locks which meet 'British safety standards'. If you falsely claim to have the right locks, you risk invalidating your policy if the worst happens.
Check your front and back door locks for signs they meet the requirements. Locks that meet British safety standards should have an engraved 'British Standard Kitemark' logo, plus the safety code 'BS3621'. These locks are tested against common burglary techniques and are proven to offer protection against picking and drilling.
What is the best way to maintain my locks?
Locks don't typically need much regular maintenance. However, to offer some protection against general wear and tear, homeowners are recommended to use a mild soap or surface cleaner on the face of the lock to protect against rust.
You can also spray a small amount of lubricating oil into the keyhole and gently run the key in and out a few times, to get full coverage.
Would you recommend digital locks or traditional locks?
Deciding whether to fit digital locks or traditional keyhole locks comes down to personal preference. In terms of security, they both offer protection against unwanted intruders.
However, digital locks offer added convenience. As they only require a passcode for entry, you don't have to worry about losing your keys or getting spares cut for those who need access to your home, like family, neighbours or cleaners.
If you suspect someone has access to the code, you can simply change it, instead of having your locks replaced.
What is the biggest deterrent for burglars?
Visible security systems, like CCTV, are proven to be the biggest deterrent to burglars. However, devices like burglar alarms and motion sensor lights – which give away an intruder's location – are also effective.
CCTV systems are becoming more affordable these days, with plenty of cost-effective alternatives available that don't require professional installation. For example, video doorbells slot in place of your existing doorbell and record footage from the front of your home to put-off unwanted visitors.