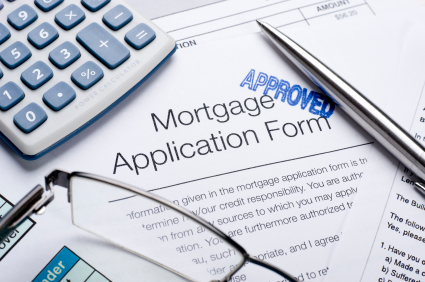 The team at www.onlinemortgageadvisor.co.uk analysed current mortgage rates, predicted if they'll fall further, and advised borrowers on what to do if their fixed-rate deal is coming to an end.
Where are the rates right now?
Thanks to the cost of borrowing not being as much as it was initially expected to be, average fixed-rate deals dropped below 6% last November and have continued to improve in the New Year.
The BoE's base rate currently sits at a 14-year high of 3.5% and, as fixed rates are largely determined by future borrowing costs, once the BoE's base rate has reached its peak the future cost of borrowing becomes lower. Hence, many economists have predicted mortgage rates will fall further in 2023, which we've already seen signs of, with an increasing number of mortgage providers offering fixed-rate deals below 5%.
While rates are likely to continue coming down from the highs caused by the fallout of the Government's fiscal event in September, they'll still be higher than they were pre-pandemic.
Is a variable deal a better option right now?
In truth, this is dependent on your personal circumstances and appetite for risk. Recently, we've seen more borrowers choose variable mortgages as a short-term measure, especially while they wait to see what happens with interest rates. That being said, variable mortgages are typically for those with lots of spare cash, who can take a gamble that the deal will work out cheaper in the long run.
However, with further base rate rises expected this year, and lenders having already started to lower their offers on fixed-rate deals, we're likely to see variable and discounted tracker rates catch up with the cost of borrowing – since most move in line with the BoE base rate.
Subsequently, if rates rise, it's likely your variable deal will as well; you have no guarantee on what'll happen with it because lenders can set their own SVRs. Whereas with a fixed-rate deal, you're usually provided with more stability and if the downward trend continues, new average fixed rates could eventually sit below the anticipated BOE base rate towards the end of 2023.
What to do if your fixed-rate deal is coming to an end
With rates expected to fall steadily over the next year, buying time and hedging your bets could prove to be a wise move in order to cover yourself against market movements in the near future. This is particularly true for homeowners reluctant to tie themselves into a deal over 5%, if deals then fall below 4% in 2024 as predicted.
Many lenders are now allowing customers to lock in a new fixed-rate deal six months in advance, which means they'll go straight onto their new rate as soon as the current one ends. If rates were to continue to decrease during that time, then switching to a lower rate with that lender is a possibility, or if rates increase, at least a lower rate was secured early on.
Alternatively, another possible solution is to switch to a fixed tracker deal, as borrowers will be able to benefit from the low rates currently available with a tracker rate but can switch to a fixed rate at any time – often without paying the repayment charge. Most importantly though, you must avoid falling onto your lender's standard variable rate for the long term if your fixed rate is coming to an end soon, as that'll be far higher than the competitive fixed and variable deals currently on the market.
That being said, for now, our advice remains unchanged – those who have fixed-rate deals coming to an end and are looking to remortgage should seek advice from an experienced mortgage broker to help ensure they make the best decision for both the short and long-term.