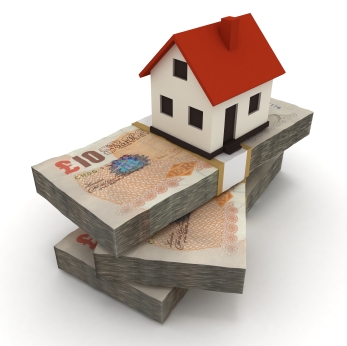 Purchasing an unmodernised home can be the perfect solution for first-time buyers struggling to get onto the property ladder. However, finding one may be more challenging than you think.
How much can you save by buying a doer-upper in today's housing market?
New research from boiler engineer experts, Fair Fix, reveals that unmodernised homes can provide a saving of up to £33,500 when compared to properties that need little or no work done to them.
Fair Fix has analysed the average price of unmodernised residential properties - those that are in need of refurbishment - in England and its regions and compared it to the general average house price of homes that aren't in need of modernisation, to see what sort of saving a doer-upper can provide, and how much money buyers will be left with to complete the necessary renovation work.
There is an entire sub-genre of property TV programmes that focus on the 'doer-upper'. We watch someone buy a house in appalling condition, throw some money and labour at it, and then sell or rent the home for a handsome profit. But how realistic is this for everyday buyers or investors? And are the savings actually worth the time and effort required to bring the property up to standard?
Fair Fix's data reveals that the average price of an unmodernised home in England is £376,527. This is -4.3% more affordable than the average of £393,442 for comparable homes that aren't in need of modernisation; equivalent to a cash saving of almost £17,000.
The region that offers the biggest percentage of savings is the North East. Here, the average unmodernised home costs £142,542 which is -9.6% more affordable versus the average of £157,632 for comparable modernised homes.
However, the biggest cash saving is found in London. Unmodernised properties in the capital cost an average of £761,235. Compared to the wider average London price of £794,779 for modernised homes, this is a 4.2% saving which is equivalent to £33,544.
While the affordability of unmodernised homes is clear, there remains the question of availability. What are the chances of finding such a property on the open market, and where can most of them be found?
You've got the best chance of finding a doer-upper in the South East which is home to 20% of England's unmodernised stock.
The East of England is home to 17% of unmodernised stock, followed by the South West (15%), London (11%), and North West (10%).
One important consideration that doer-upper buyers need to acknowledge is the amount of work and, therefore, money that will be required to bring an unmodernised property up to a decent, liveable standard, because this will nibble away at any savings made on the purchase.
The big jobs will include restructuring or extending the property; installing new windows; laying new electrics throughout the home; installing a new boiler and heating system; and decorating the place from top to bottom.
Unless you are, for example, a fully certified gas engineer, you must hire experts to help you complete this work which will add to any outgoings.
Founder of Fair Fix, Tye Ekrem, commented: "Unmodernised homes can be a great way to get a foot on the property ladder with massive savings, but don't forget how much it can cost to get a doer-upper up to standard.
"For a new boiler, you can be looking at a cost of £5,000. To restructure or extend the property will cost at least £22,000, and to simply decorate an entire property, you can conservatively expect to spend £3,000.
"It's important that you hire professionals to do all of the important jobs when renovating a home. In some cases, such as gas and boiler work, it's legally required, while for other jobs it's just good sense to leave it to someone who knows exactly what they're doing.
"So the moral of the story is yes, grab a bargain when you find one, but only if you've got the time and finances left over to complete the necessary renovations. If not, you may discover you've purchased a money pit."