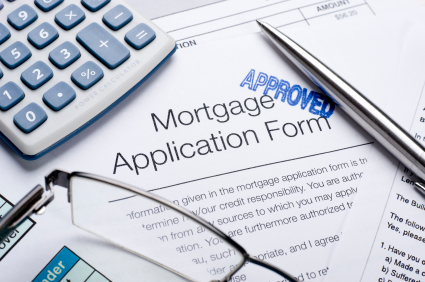 Following the introduction of "no-fault" divorces in April 2022, PWC has projected that the divorce rate in England and Wales will shoot up by 23% during 2023 - the biggest spike in the divorce rate in more than 50 years.
"It is often not as easy to get a mortgage on your own as you might imagine"
Research by Stowe Family Law has found that many of those who are considering divorce may not be able to do so. According to the firm's latest survey, more than a third of couples who were considering divorce will stay together due to the cost-of-living crisis.
The finding is echoed by research from Moneyfarm, which shows that nearly 30% of couples are trapped in their marriages as the cost of starting over as a single person is simply too great.
Couples who do decide to divorce – and can afford to do so – often face tough decisions around properties and mortgages. In anticipation of a rise in divorce rates, property finance specialist, Anderson Harris, shares some sound advice.
Jessica Burton, Director, Anderson Harris, explains: "Many people make assumptions when getting divorced about what they will be able to afford in mortgage terms. However, that decision lies with the lender. As such, it's essential to start speaking to an independent mortgage advisor as soon as possible, either before divorce proceedings begin or as early as feasible during them."
As with all mortgage applications, lenders will closely scrutinise income and outgoings. Single life tends to be more expensive than married life, with nobody to share the cost of utility bills and other expenses. It can also impact income for parents who can no longer work so many hours due to changing childcare arrangements.
Jessica adds: "It is often not as easy to get a mortgage on your own as you might imagine. Understanding your sole capacity is essential, as is being realistic about the cost of purchasing a property that will work for your new family set up in the location you need. There are also all the costs of purchasing a property and of moving house to factor into your plans."
For couples who own a home together, clarity over how much equity could be available as a deposit or to cover setup costs is important. Any benefits or maintenance payments that could be used to support a mortgage should also be considered.
In addition to its emotional and financial toll, divorce also comes with plenty of paperwork. All divorce cases that go to court now require a Mortgage Capacity Report during divorce proceedings that include the division of assets. These detailed reports will cover the level of mortgage that an individual is likely to be able to afford after their divorce.
Jessica comments: "A Mortgage Capacity Report helps to understand each party's respective borrowing capacity. The parties need to jointly – where possible – obtain the report in advance of the first hearing. As such, we have been busy working with divorce lawyers to provide these reports in a timely fashion, to help divorce proceedings progress."
Couples with existing mortgages may need to account for early repayment charges before they can go their separate ways. And for older couples, the added complexity of lenders' upper age limits on mortgage products may also be a factor.
Jessica concludes: "The mortgage-related elements of divorce can be stressful but finding an advisor that you trust and making clear, financially sound plans for your future can help take the pressure off somewhat."