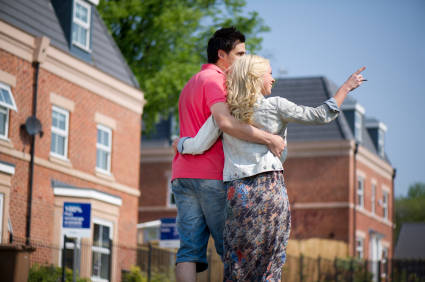 According to recent figures, the number of first-time buyers coming to the market has risen from 671,000 during 2016-17, to 785,000 during 2017-18.
Mark Bentley, President, NAEA Propertymark outlines top tips to help FTBs onto the housing ladder:
1. Save, save, save
The typical deposit for a first home has fallen by nearly £4,0002, but it still stands at nearly £45,000 which means it's unsurprising that FTBs see saving for their first home as out of their reach. However, if you start putting a set sum into your savings every month from early on, this will help you work towards your savings goal. It's also worth exploring products that will help you save. For example, if you save into a Lifetime ISA, or Help to Buy ISA, the Government will add a 25 per cent bonus to your savings."
2. Understand your budget
Before you start your house hunt, it's important to look at your income, any debts, and your deposit, to understand how much money you can borrow. Also consider how long the property you are looking to buy is going to suit your needs. Doing this at the beginning of the process will mean your house search is realistic. You can also get a mortgage offer in principle which proves to sellers that your finances are in order.
3. Do your research
You should always ensure you have thoroughly researched which areas you can afford to buy in, and consider the type of property you're looking for before you start your house search. There's nothing worse than falling in love with a property that might be out of your budget.
4. Get your paperwork in order
Once you have an offer accepted, you'll need to submit various pieces of paperwork to get the process moving. Make sure you've got copies of your ID and utility bills with your name on, as you'll need to share them with your estate agent. You should also be ready to start the mortgage process and instruct a solicitor. Depending on how long it's been since you had your mortgage in principle agreed, you may need to resubmit paperwork, such as recent payslips and bank statements.
5. Patience is key
When purchasing a home, it's important to remain patient. It might take you several months to find your ideal property, and then the transaction itself can take a while as well. It's probably one of the biggest financial commitments you'll make in your lifetime, so it's important not to rush it.