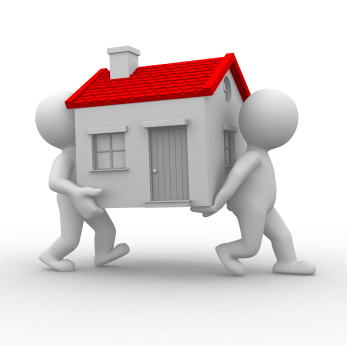 As part of the government's easing of lockdown measures, on 13th May, estate and letting agents were allowed to return to work and restart operations.
Following this advice, homeowners and prospective homebuyers can now get started on the process of buying and selling, as long as guidance from the Ministry of Housing Communities and Local Government is followed.
Conveyancing experts at JMP Solicitors, have compiled a list of top tips to help get you ready.
Research your local housing market
Do your homework on what the value of your home should be. Many of the leading property sale websites have information on previous house sales on your street or in your area. Take note of comparable properties square footage, number of bedrooms and outdoor space and listen to what agents say about the market and demand for property like yours.
Choose your agent
Do your research on what they offer and what they charge. Also, ask your friends and family in your area for recommendations of agents they have received a good service from.
Choose a trusted legal partner
To find a conveyancing expert, ideally go on a recommendation and ensure that the conveyancer will give you a personalised service at a competitive price. Selling your home and moving is a busy and often stressful time and your solicitor is there to help you navigate through the process and give you peace of mind that you are getting the best possible service.
Spruce up your home
First impressions mean everything to homebuyers and now is the time to tackle those manageable DIY projects and other jobs that you have been putting off. Whether it's a fresh coat of paint or fixing that drippy tap, it will all have a positive impact on that first impression.
Deep clean
Don't let dirty floors, dust or animal odours put off prospective buyers. Now professional cleaners can be hired, give them a call or tackle the ubends and smeary windows yourselves.
Declutter
When a home is clutter-free, buyers find it easier to imagine their belongings in the place of yours to build a picture of their life in your home. Store what you can out of sight and ready for your move.
Let there be light
Ever noticed that when you view a home all the wall lights and sidelights are on? It's a selling tactic and it works; lights create a warm and homely atmosphere. Stock up on bulbs ready for your viewings.
Stage your home
Research shows that staging your home can help to sell it faster and at a higher sale value. The good news is that staging is easy and affordable to do. Ensure the entrance to your property is smart and welcoming from the front garden through to the reception area. Small touches such as fresh flowers or house plants bring the outdoors in and the smell of freshly brewed coffee can make your home feel inviting and authentic.
Be safe
When viewing properties and moving home ensure you consult government advice and safely distance. It's also important to do a deep clean of properties, wearing appropriate protective equipment to minimise the risk of infection from COVID-19.
Jacqui Harley, Head of residential conveyancing, said: "Many have been waiting to move since the end of March when the government told homebuyers and sellers to delay completion until lockdown ends, so following the latest government advice, estate agents will soon be able to reopen offices, viewings are now permitted and removal companies can restart.
"As long as safety guidelines are adhered to, now is a good time to get started on the conveyancing process, and many conveyancing experts have been busy behind scenes throughout the COVID-19 lockdown to progress housing transactions.
"An overview of the current housing market and the current enquiries we've dealt with show that prices are stable and aren't falling. To get people moving forward we've put together a handy list of tips to help those looking to buy and sell to get ready – allowing you to move on swiftly."