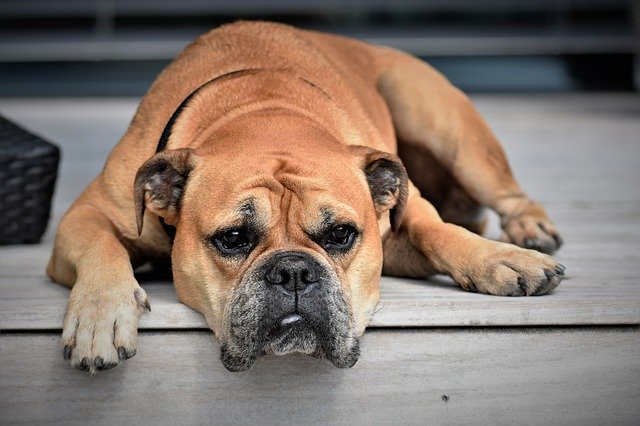 As a nation of animal lovers, it will come as no surprise that around 62% of households in the UK own a pet, with a dog being the most popular. However, with more than half a million UK pet owners moving house over the last year, having a good plan ahead of moving day is always a great idea as the process can be really challenging for both humans and their furry friends.
Our pets thrive off routine so when this changes overnight, it can be confusing and anxiety-inducing for them.
For the paw-fect house move, pet-friendly property experts Essential Living have teamed up with dog behaviour and training specialist, Sue Ketland, to share ten tips for making the transition safe and stress-free for both you and your furry friend:
Gradually prepare your pet for the move
Moving house is an unsettling time for a human, let alone an animal who isn't involved in the decision-making process or aware of what's happening next. For this reason, it's a good idea to start by slowly preparing your pet for the house move over time. The earlier you start, the more time they will have to adjust.
With dogs, moving house can be an easier experience compared to cats, as dogs tend to form stronger bonds with their owners rather than being attached to a specific place. However, the disruption of a move can still be stressful for dogs as they thrive on routine.
There are a few things you can do to prepare your pet for the move. For example, try to acclimatise them to the sight and sound of boxes or items being packed and moved in your current home, whilst maintaining a consistent routine as much as possible.
Depending on how far away your new home is, walk them around the neighbourhood or to the local park. Not only will this introduce them to new sights, sounds and smells but get you both excited for your future routine together. Also, it's a great way to get to know other dog walkers in the area and make friends ahead of the move.
Make sure your new garden is pet-proof
Before your four-legged friend officially moves into your new house, make sure the garden is secure first.
To prevent your dog from running away or any fall-outs with the new neighbours, carefully inspect how secure the boundary is in your garden. For instance, if there are holes in the fence or big gaps in the hedge then it won't be long before your dog sniffs out an escape route.
Register with a local vet
If you're moving further afield, don't forget to register with a vet in your local area. Have this on your to-do list ahead of the move to ensure that you have medical support nearby.
In the unfortunate event that something does happen to your pet shortly after you move in, at least you are prepared for it.
Ask a close friend or family member to pet sit on moving day
On the day of the move, arrange for your dog to stay with a trusted friend or family member while the house is being loaded and unloaded. This will reduce the risk of your dog straying or getting scared by unfamiliar people, such as removal company employees.
It will also allow you to complete the move as quickly and efficiently as possible, without the added worry of your pet getting in the way or upset on the day.
Get any noisy DIY out of the way
Depending on how long your pet can stay away, aim to get any noisy DIY jobs such as drilling and hammering done before they join you in the house. You don't want their first impression of their new home to be a scary or overwhelming one.
Try to maintain their typical routine
Keeping your pet, especially dogs, to their usual routine will help with the settling-in process.
For example, try to maintain the same feeding procedures as you did at your old address as this will create less disruption for them. If your pet is used to being fed in the kitchen, try to do the same in your new home. When it comes to their walking or sleep routine, aim to mimic this too with the length of time they typically get.
While your pet can be flexible and the odd hour or day won't make a drastic difference, it's important to remember that too much change at once could have a negative effect and they may start to show signs of this in their behaviour.
Plan how to safely transport your pet
When your house is prepped and ready for the arrival of your pet, make sure that you have a plan for transporting them there, especially if it's a significant journey to your new address.
In line with The Highway Code, you will need a doggy seatbelt or a vet-approved pet carrier to transport your furry friend by car.
Also, consider an appropriate stop-off point en route, especially if they are nervous travellers or the journey will take more than two hours. Have a bowl, some of their favourite treats and spare water packed in the car ready for any rest breaks.
Keep something familiar in their new home
Bring some things to their new home that will remind them of their old environment. For instance, avoid washing your pet's bedding ahead of the move or buying a new one, as their scent will help them to settle in faster.
Take time off work
It's also recommended that you take a few days off work while both you and your pet settle into your new home. Try to avoid going straight back to the office and leaving them alone in an unfamiliar place for an extended period of time.
Denise Monteiro, legal assistant at national Law firm Richard Nelson LLP, adds: "If you require time off from work to look after your pet, book some time to have an open and honest conversation with your manager or HR team as soon as possible. Check your work contract and internal policies to see what support you are entitled to so you are ready to discuss your options or any challenges ahead of the meeting.
"For instance, pawternity leave, or pet leave, has become increasingly popular since the pandemic, as employers recognise the growing role our pets play in our day-to-day lives. Also, if you are required to work in the office full-time, there may be an option to make a work-from-home request during the settling-in period.
"However, in the unfortunate situation that there are limited to no support options available via work, annual leave may be the only way you can support your pet properly from home."
Get professional support if your pet is acting out of character
If your pet is showing signs of being distressed or depressed, it's important to seek professional help sooner rather than later. Pacing, whinging, shaking, hiding, damaging the home, and not wanting to eat are all signs that your pet might be struggling with the move.
There are a wide range of support services available to help both you and your furry companion. For instance, Woodgreen Pet Charity have experts and behaviourists on hand to offer free advice and support at all times, from managing behavioural issues to financial concerns.
Try not to panic and remember to be patient with your pet. Like you, they will need time to adjust to their new environment. With the right support and guidance, your pet will soon settle into their new home and be back to their happy, playful selves.