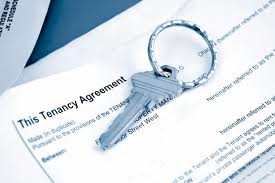 In step with the growing demand for rental accommodation, the number of first-time landlords is also on the rise.
However, with a constantly evolving number of laws and regulations governing the private rented sector, becoming a landlord for the first time can be somewhat daunting.
ARLA Propertymark has pulled together 10 top tips to make sure you understand your legal obligations so you can be sure that you don't fall foul of landlord legislation.
Safety first
Smoke alarms are required on all floors of your property and it is the landlord's responsibility to make sure carbon monoxide detectors are installed in any room where solid fuels are burnt (such as wood, coal or biomass). These need to be tested and working prior to the first day of the tenancy. In date Gas Safety and Electrical Certificates being in place as a priority as copies of these must be given to the tenants along with a copy of the EPC.
Prepare your property
If you are offering your property as a furnished home, think carefully about what you can provide. Remove anything valuable or sentimental – aside from the fact they're at risk of damage, it can be off-putting for tenants to rent a property that is filled with someone else's belongings. Always remember that less is more, and all upholstered furnishings must comply with the fire and furnishings act.
You should also think about the type of tenants you want; if you're hoping a family will move in for a few years, they may have their own furniture already and therefore won't want your stuff. However, if you're renting to university students, it's highly unlikely they'll have accumulated enough belongings to furnish a house.
It is also key to consider the legal implications of letting the property itself. Is the property leasehold or freehold, as there are different rules concerning each. Much the same, depending on where your rental property is located across the country there may be differing regulations to consider before allowing any tenants to move in.
Lets with pets
Establish whether you are comfortable renting to a tenant who owns a pet. Allowing pets can make a property more desirable and encourage a more responsible portfolio of tenants to rent for longer, but even the best-behaved pets will have an impact on a property over time.
Landlord Licence
You must check if you need a landlord licence from your local council before your property can legally be rented out. This legislation was introduced in 2006 with the main purpose of ensuring landlords maintain their rental properties to a good standard.
Tenant Referencing
As a landlord, you will need to rigorously reference new tenants to check they are reliable and will be able to meet rent payments each month. These include credit eligibility, employer checks and previous landlord references. An easy way of making sure all the necessary referencing is made is by using an ARLA Propertymark Protected letting agent.
Tenancy Deposit Protection
If you take a deposit from your tenants, you must protect it in one of the Government-authorised Tenancy Deposit Protection schemes. There are three available – Deposit Protection Service (DPS), MyDeposits or the Tenancy Deposit Scheme (TDS).
You will need to protect the deposit within 30 days of receiving it and provide the tenant with both the Deposit Protection Certificate and completed Prescribed Information. Failure to do so could result in you not being able to evict your tenant plus the full return of the deposit and a fine of up to three times the value of the deposit.
Energy Performance Certificate
You must serve your tenants with an Energy Performance Certificate. Your property must be at least EPC band E before letting it out and if you're caught arranging a new let without ensuring your property is up to these standards, you could be fined.
Regular Inspections
It's important to undertake regular inspections of the property, although remember that you cannot enter the property without the tenant's permission as this is classed as trespassing and is illegal, and all COVID-19 safety measures must be closely followed. It's best practice to grant them 24- or 48-hours' written notice, and this should be stipulated in your tenancy agreement.
Insurance
If you do not inform your buildings insurer that you're renting your property out, you risk invalidating your policy. Most standard buildings insurers don't provide the protection you require as a landlord, so it's worth taking out specialist landlord insurance. A good policy will cover a loss of rent, damage, legal expense and liabilities.
Choose an agent
Make sure to choose the right letting agent for your needs. Researching an organisation that operates with client money protection is a great place to start, and you should always be able to find more than one ARLA Propertymark protected letting agent nearby to choose from. It is advisable to meet your agent before going into business with them, either in person or over the phone. A letting agent who answers within five rings will be more likely to keep on top of your needs than somebody slower on the uptake.
Angela Davey, President, ARLA Propertymark comments: "Whether you're an accidental landlord or a professional one, the same rules apply, so it's essential you're up to speed before marketing your property. You are ultimately allowing a stranger into your biggest asset and therefore it is critical that you do your research, keeping in mind all parties with a vested interest in the property. If you haven't complied with all these important steps at the start of the tenancy, you may find yourself in a vulnerable position should anything go wrong.