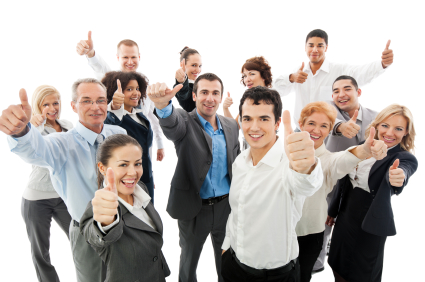 One of the first things tenants want to do when they move into a new property is to turn it into their home. The majority of newly leased rental properties will have decorated neutrally, so adding your own touches and style through decorating is a great way to achieve this.
However, with rental agreements differing from landlord to landlord, it's fair to say that some are more willing to agree to cosmetic changes than others.
Experts at LOVESPACE offer their advice to renters on the best ways to decorate their properties without risking the loss of their deposit.
For those seeking to make home improvements but are struggling because of limits within their tenancy agreement, there are plenty of ways to make temporary changes without damaging the property.
Adhesive strips
When you want to avoid banging nails into the wall and potentially causing damage, adhesive strips could be the answer. These strips are perfect for picture frames, holding LED lights in place and even keeping cables organised. If you're worried about hanging a larger item like a mirror it's best to pair it with a statement piece like a tall vase and lean it against the wall. This might not seem like the most glamorous method but it can make for an eye-catching feature that is different from the norm.
Soft furnishings
Cushions, curtains and throws are perfect for adding pops of colour to any room – although they are the most obvious choice. Choosing bed linen, bathroom towels and even tea towels to match the surrounding area are more unique ways to add depth to a room. Try matching bed linen with the shades of the carpet or curtains to create a sleep haven.
Removable wallpaper and flooring
When you don't have the option of painting walls or changing flooring, it can feel difficult to give the property any personal touch. This is where the beauty of stick-on wallpaper and flooring comes in. The adhesive backing allows easy application and removal on most surfaces. With online and in-store retailers stocking designs from boho chic and art deco, to floral and industrial, there is a solution to bring personality into any property.
Change handles
When renting it's unlikely you'll be able to make major changes to key areas of the house like the kitchen. So, if the kitchen is looking dated it can easily be transformed into an inviting space by simply changing the handles. Chrome details can add a modern edge to kitchen cupboards and should be fairly easy to change using a screwdriver.
Add greenery
Plants can quite literally breathe new life into a lacklustre room. Choose peace lilies which can thrive in low light conditions (perfect for flats) or opt for some succulents which require little maintenance. Not only can plants make a space more aesthetically pleasing but they also have lots of health benefits too. They can purify the air, relieve stress and improve concentration – perfect for those who work at home.
Radiator covers
In some cases, not even a lick of paint can save an ugly radiator, so that's why it can be best to cover them up completely. Radiator covers can transform a metal eyesore into a unique focal point of the room. Most wood covers can slip over a radiator without the need for any DIY. These covers can get expensive depending on the size and material, so for a more affordable alternative opt for a radiator wrap instead.
Rugs
Whether you have a cold vinyl floor or just a carpet that needs covering up, rugs are the way forward. As well as covering up any unwanted flooring mishaps, rugs are a great way of zoning certain areas. Use circular rugs under circular dining tables to make them more inviting and help to separate the space from the kitchen.
Shop secondhand
When moving into an unfurnished property, there is an opportunity to add personality to every room. Buying items brand new can be expensive, whereas you can pick up second-hand items for a more affordable price and sometimes even for free. Online marketplaces are a goldmine for preloved furniture and there are some unique pieces just waiting to be found.
Clear the clutter
If the furniture in your new property doesn't quite match your decor plans or you've simply got too many belongings, popping it into storage can help to provide you with a blank canvas. Storing winter clothes, unwanted furniture and other seasonal items is a great way to achieve a minimalistic look.
A spokesperson for LOVESPACE said: "It's important that before you make any changes to a rented property ask your landlord for permission – no matter how small the decision may seem.
"There is often an assumption that landlords won't let you make changes to the property but this isn't always the case. Whether it's just a lick of paint or a nail in the wall, it's always worth asking. If the landlord thinks it might make their property more valuable then they're more than likely to say yes.
"Even if your landlord does refuse any changes to the property, there are plenty of ways to spruce up your space with simple furnishings."