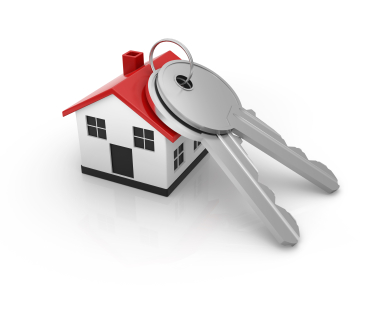 2020 saw millions leaving their usual places of work and heading home to create makeshift offices in their kitchens and living rooms. Unsurprisingly, as a result of working from home, thefts saw a 35% decrease.
However, with lockdown restrictions beginning to lift and offices reopening their doors, this will leave millions of homes unoccupied throughout the country once again.
Newly released data has revealed one in four Brits are concerned about their safety and their home's safety when returning to work, prompting safe.co.uk to help continue the 35% decrease in thefts across the country during lockdown.
The firm has put together the ultimate home security guide, suggesting safety precautions across a property, including the perimeter, front door, inside the home and the back garden.
The Perimeter – the first line of defence for any home, ensuring a perimeter is guarded can instantly discourage an intruder. Tall hedges, fences and general privacy are encouraged, but for ultimate high-level home security, a CCTV kit is essential.
Currently, only 20% of Brits have CCTV in place, which gives the disadvantage of not having a deterrent and dismisses further chances of catching the burglar. Smart CCTV systems go one step further and allow a person to monitor their homes from a mobile device – a perfect solution to not being on the property but still being able to keep an eye on the home. An alert is sent in real-time, meaning the police can be called even when the user is miles away.
The Front Door – A common burglary start point due to it being unlocked, the lock being picked or even through force, having a high-security front door is key to preventing opportunistic burglary.
Only 14% of homeowners have video doorbells installed, leaving a large majority of the country defenceless at their home entrance. Not only does a video doorbell act as a great deterrent, but it also records any activity and sends a notification to a chosen phone, giving optimum time to call the police, as well as having recorded evidence for insurance claims.
Inside Security – If a burglar enters the home and the owner isn't in, the best defence is to use an alarm to limit the time a thief has. As it stands, 62% of UK residents don't have an alarm system in place. Again, having an alarm visible on the outside of the building works as a deterrent, and inside the house, it can quickly scare the criminal, whilst also alerting a phone to allow the user to deal with the situation even when they are away from the property.
For any sentimental items such as jewellery or tech, a high-security safe is also encouraged for further reinforcement on irreplaceable goods.
The Back Garden – An area that can be just as vulnerable as the front, the back garden needs equal levels of protection, but currently, only 1 in 3 Brits have motion sensor lights in place. Security lighting is not only a useful gadget to have for idyllic garden ambience, but it can also scare burglars and stop them in their tracks. Like smart CCTV systems, a smart security light sends a message to the user if it has detected movement, again meaning the owner does not need to be at home to have control of the situation.
Gardens also house power tools and expensive equipment such as lawnmowers, making them prone to theft. Sheds and garages should be considered as vital as the home itself, and high-security padlocks could be the difference between a break-in or no harm done.
Anthony Neary, Managing Director for safe.co.uk said: "There's no doubt that adjusting to life after lockdown won't be easy. Working from home has resulted in a drop in burglary crimes, meaning the UK cannot get complacent when returning to work.
"We hope families feel at ease leaving their homes in the near future, and that they have peace of mind with security measures in place to keep their valuables as safe as possible."
Over the last twelve months, we have all been spending more time at home than ever before. And in between learning to bake sourdough bread and clapping on our doorsteps we've been buying tech for our homes. Lots of it.
Newly released data from Confused.com has revealed the scale of this rapid rise in home technology with 24% of people investing in at least three smart home devices since the beginning of lockdown.